Today's JH games with Paxton will be on striv.tv. Go Wildcats!

JH VB & FB today against Paxton, in Wallace! VB starting at 2:00 and FB starting at 3:30. Go Cats!!

HS VB & FB tonight in Paxton! JV VB will play one set starting at 4:30 CT. Varsity will begin right after, so will start earlier than originally scheduled. FB will start at 7:30 CT. Go Cats!!

Virtual College Fair for Juniors and Seniors September 27-30


1st graders and 4th graders enjoy Reading Buddies.

JH VB & FB today in Wallace vs Southwest! VB at 2:00 and FB at 3:00. Go Cats!!

Cheer on the WHS volleyball team at the Paxton tournament tomorrow, 9/22. Spectators must sit in their assigned seating area - Wallace - Northeast Bleachers. Masks are not required, but are suggested when social distancing cannot be achieved. No passes will be accepted.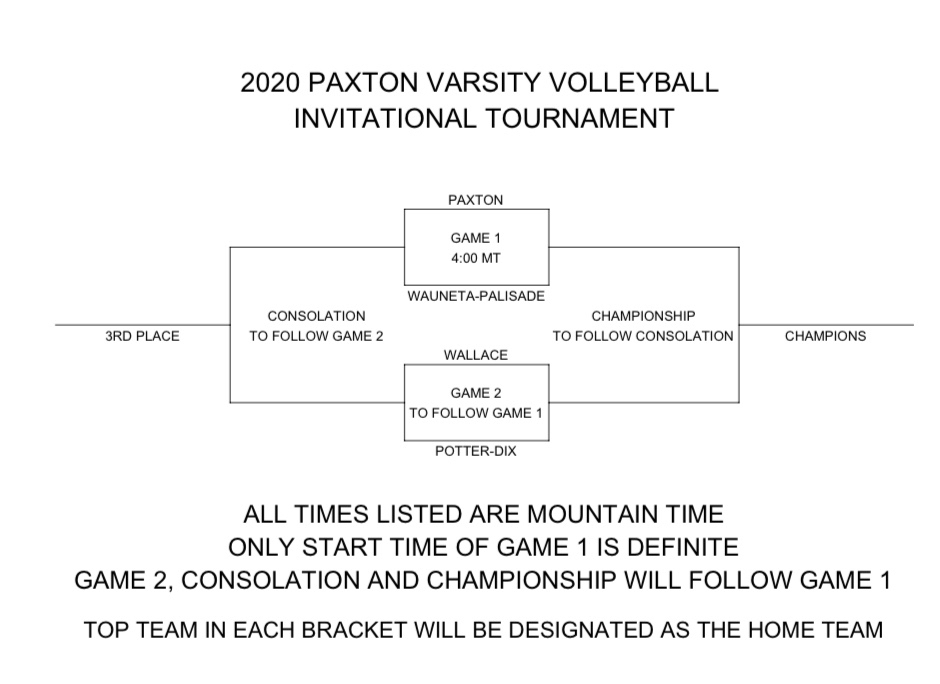 If you notice the streets in Wallace looking cleaner tomorrow, thank a Wallace student. The FFA chapter organized a village wide clean up Friday afternoon. Students and staff took to the streets with their Paw Pal to make Wallace a better place.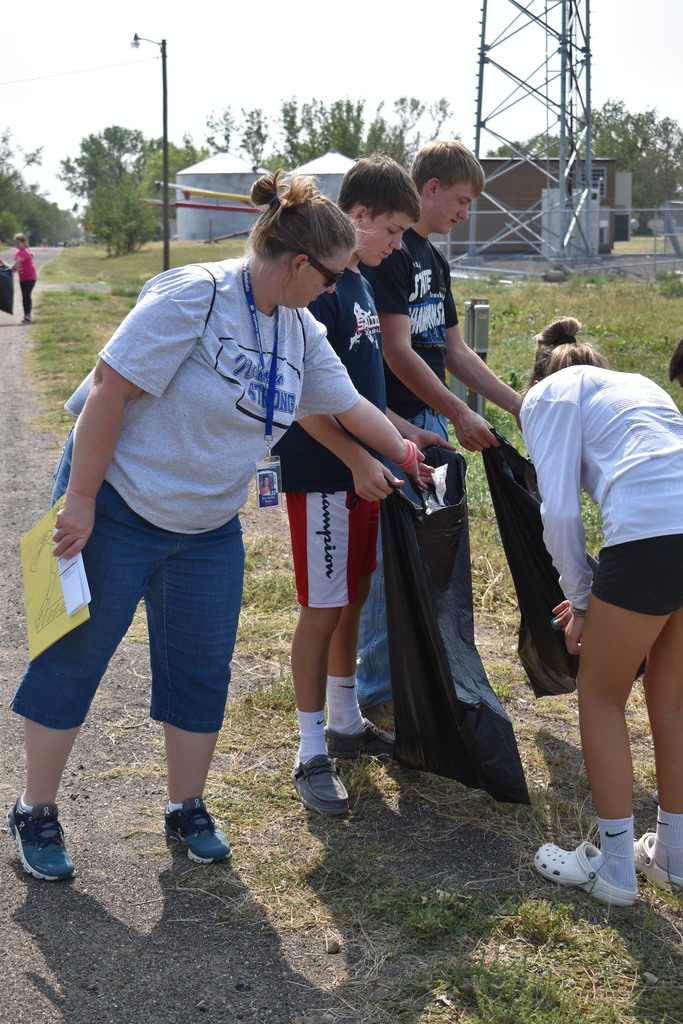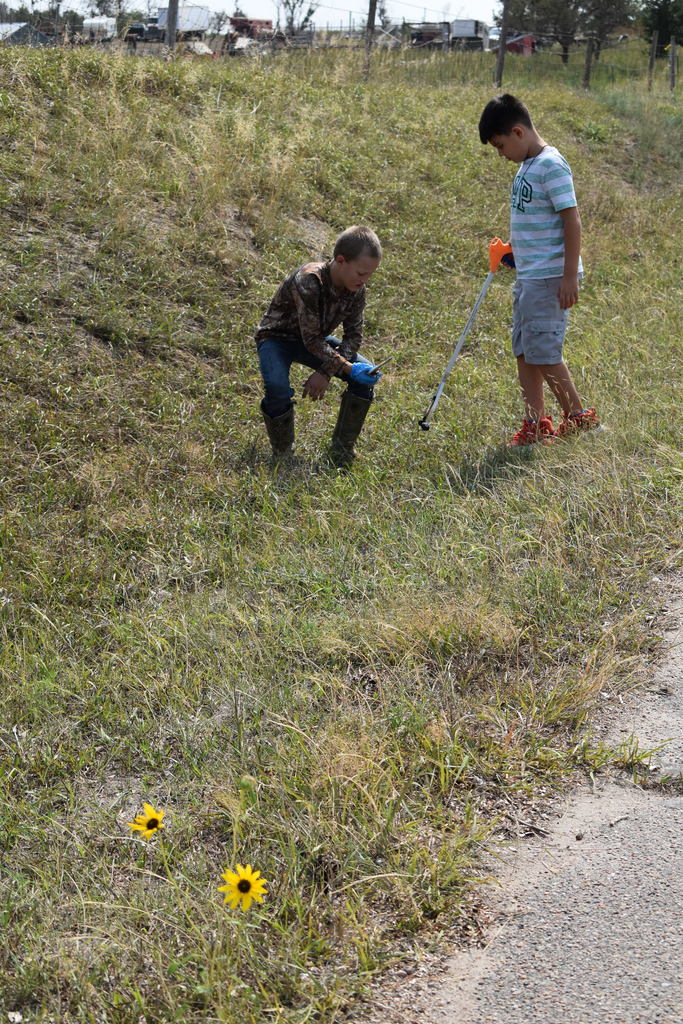 High school football today in Wallace! The Cats will play Wilcox-Hildreth at 5:00 CT. Go Blue!!

Congratulations to Ashley Robertson for setting the junior high, girls cross country record at the St. Pats's Invite with a time of 12:48.8!!

JH VB & FB today in Palisade! Both games will start at 2:00 CT. Masks are recommended, social distancing is expected. Go Cats!

Problem solving with geometric functions in Algebra 2. #BuildingBoxes #MathIsFun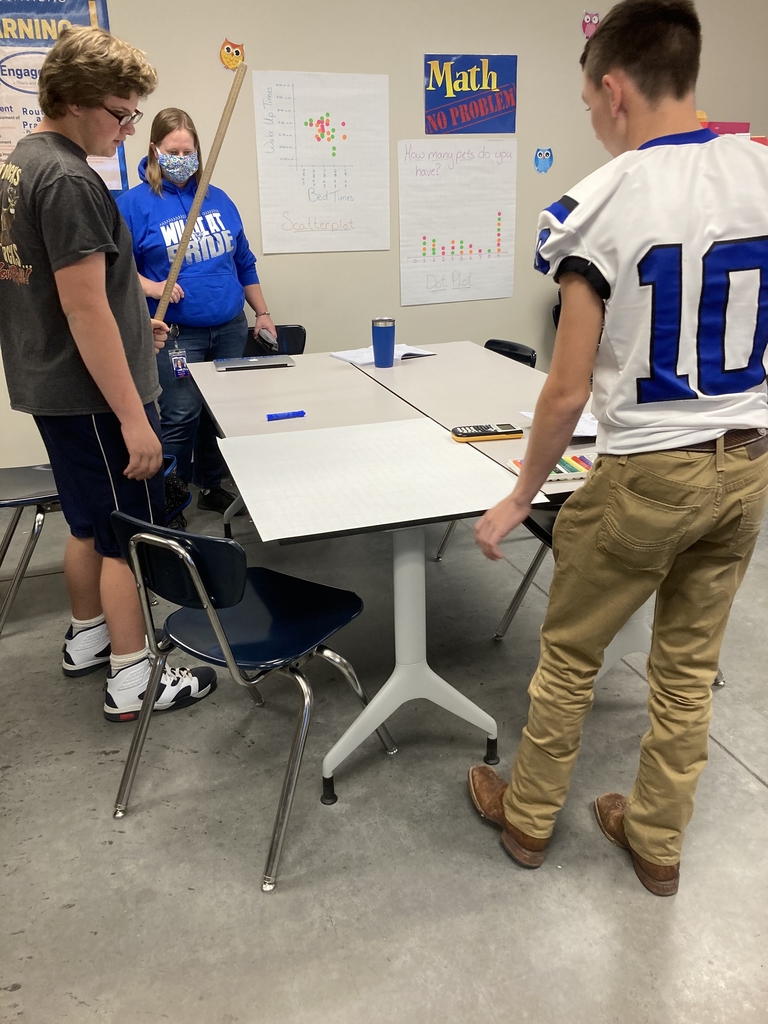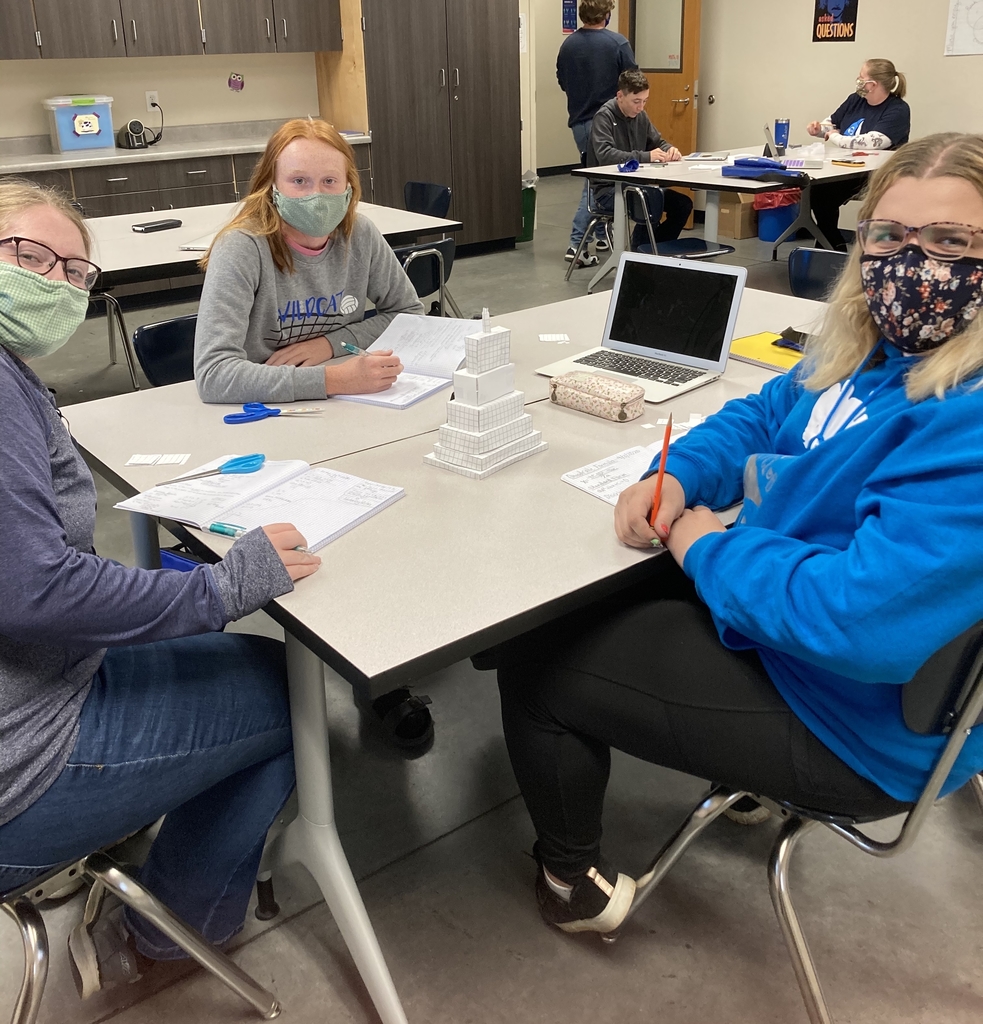 Sports pictures were sent home with students today. There has been a delay in shipment for some of the photos. They will be handed out as soon as the package arrives. Thank you!

VB triangular in Mullen Tuesday. Wallace will play the final two games, starting at 5:30 CT. Mullen is allowing 6 people per volleyball player to attend. Our volleyball team has passes to give to those 6 people. Masks are required.

HS VB tonight in Wallace against Medicine Valley! JV starting at 5:00, with varsity to follow.

Congratulations to Mariah Gardner on setting the Wallace school girls cross country record at the Chase County Invite yesterday with a time of 22:12.9!!

Cross Country will be competing at the Chase County Invite today (9/10) starting at 4:30 CT. Good luck to the runners!

VB & FB @ Minatare Friday (9/11). JV VB @ 4:00CT followed by varsity. FB @ 7:00CT. Masks and social distancing are required at Minatare VB & FB games. Go Cats!

Calendar Change: Wallace Public Schools will have an early dismissal on Friday, September 11th @ 12:45 pm.