Last summer conditioning workout! These wildcats are ready for their seasons! #bettertogether #puttinginwork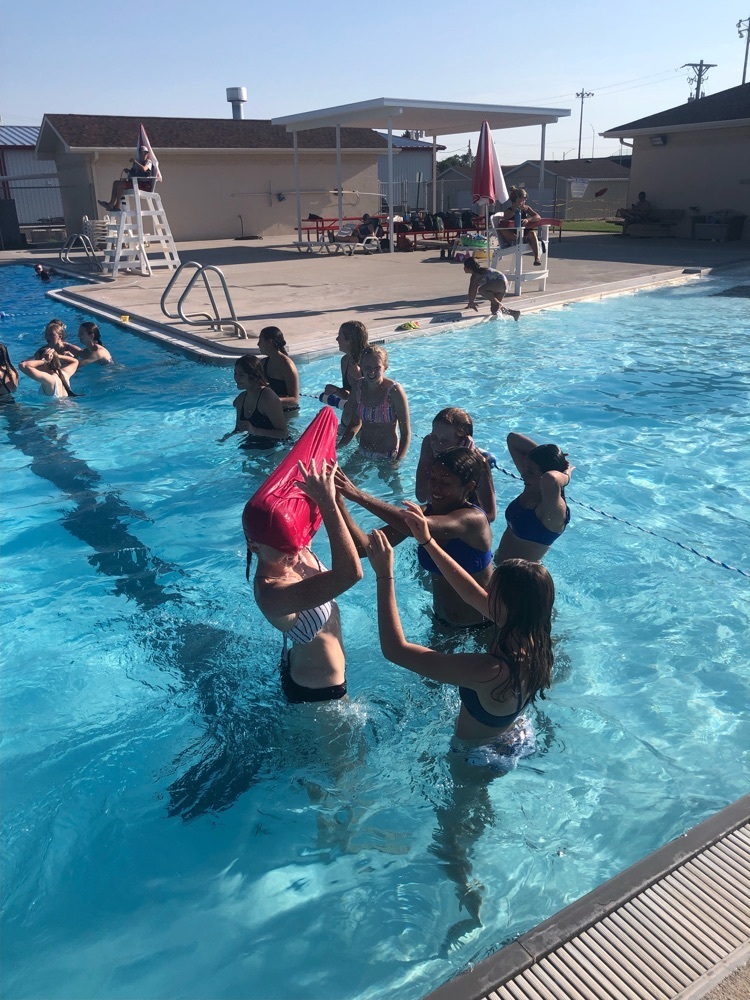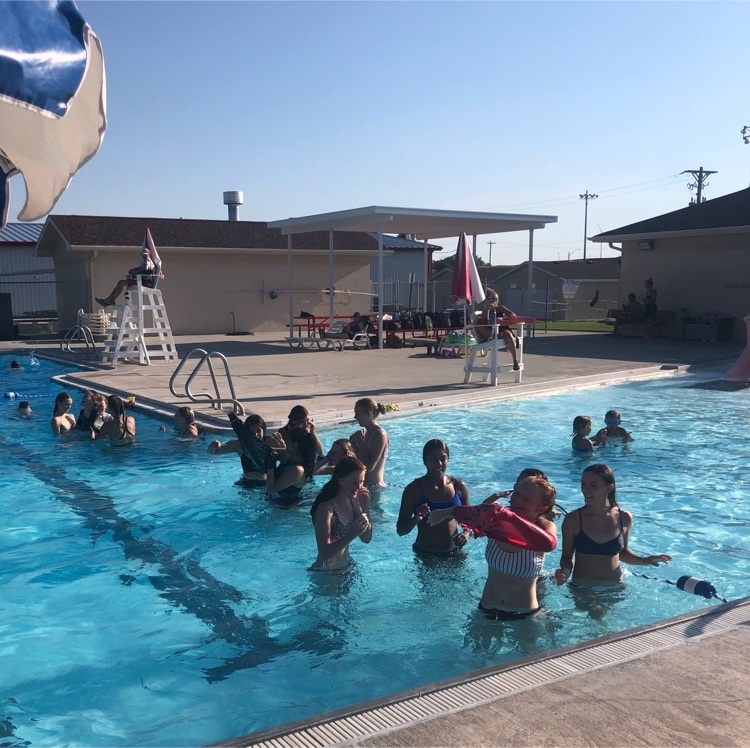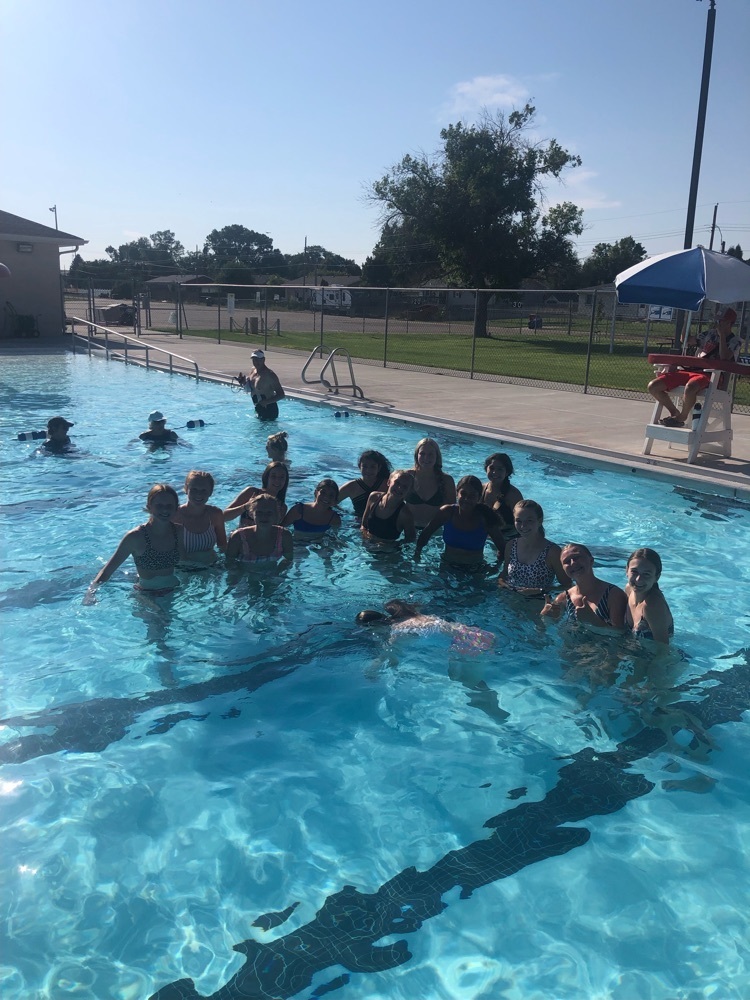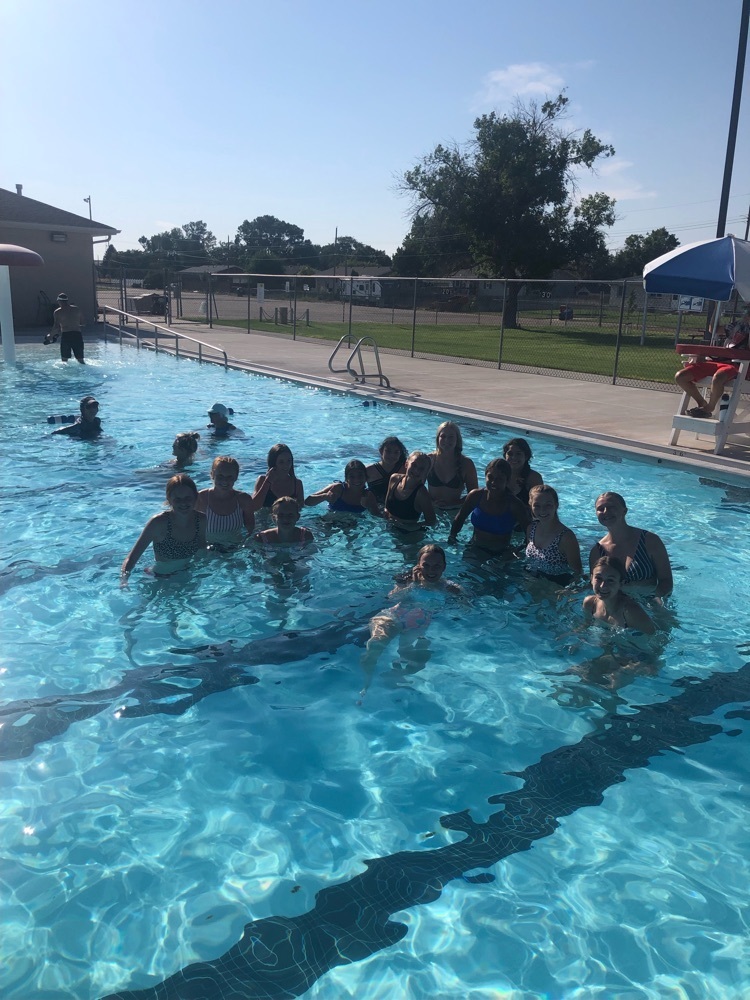 JH/HS girls working hard to get ready for practice next week. Today's conditioning - a Wallace scavenger hunt! #werunthistown #puttinginwork #readyforAug8th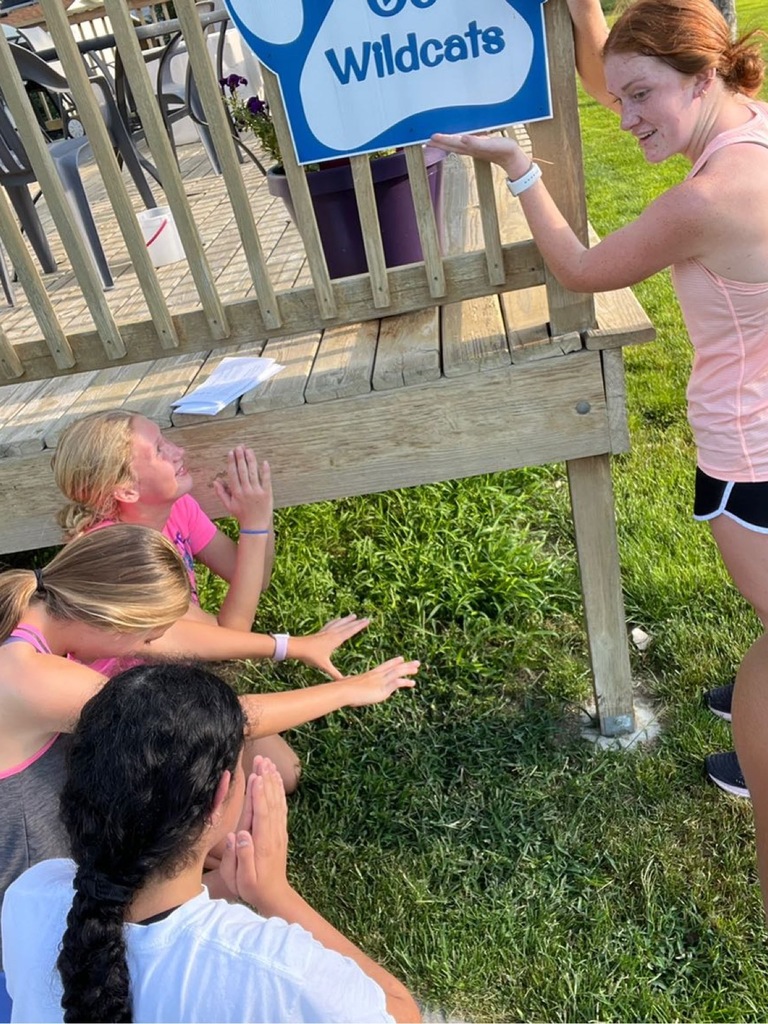 Open House - August 9th @ 3:00 p.m. - 4:30 p.m. - Preschool - Kindergarten - 7th Grade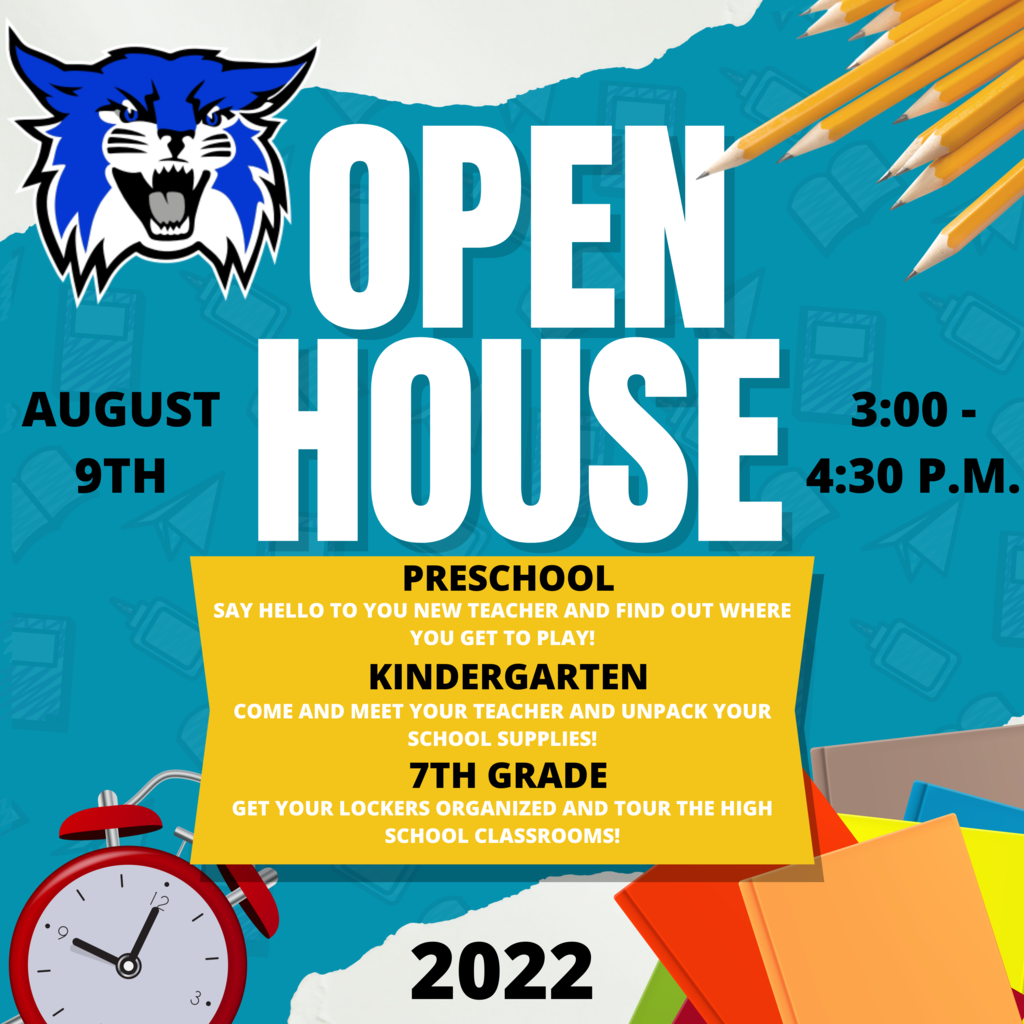 Attention PK parents: Please bring your student to picture day, even though preschool won't be in session yet. You may pick up your packet in the office, or order online. K-12 parents: This info will be in the 1st day packets. Dear Wallace students and parents, The start of a new school year is fast approaching. Our picture day will be held on Thursday August 11th. Pictures are ordered online this year. There are some great pre-order specials. These special offers are only available for pre-orders. Please click on the link below to pre-order your school pictures.
https://modernimagesonline.com/ordering/with?key=GPPMPBJG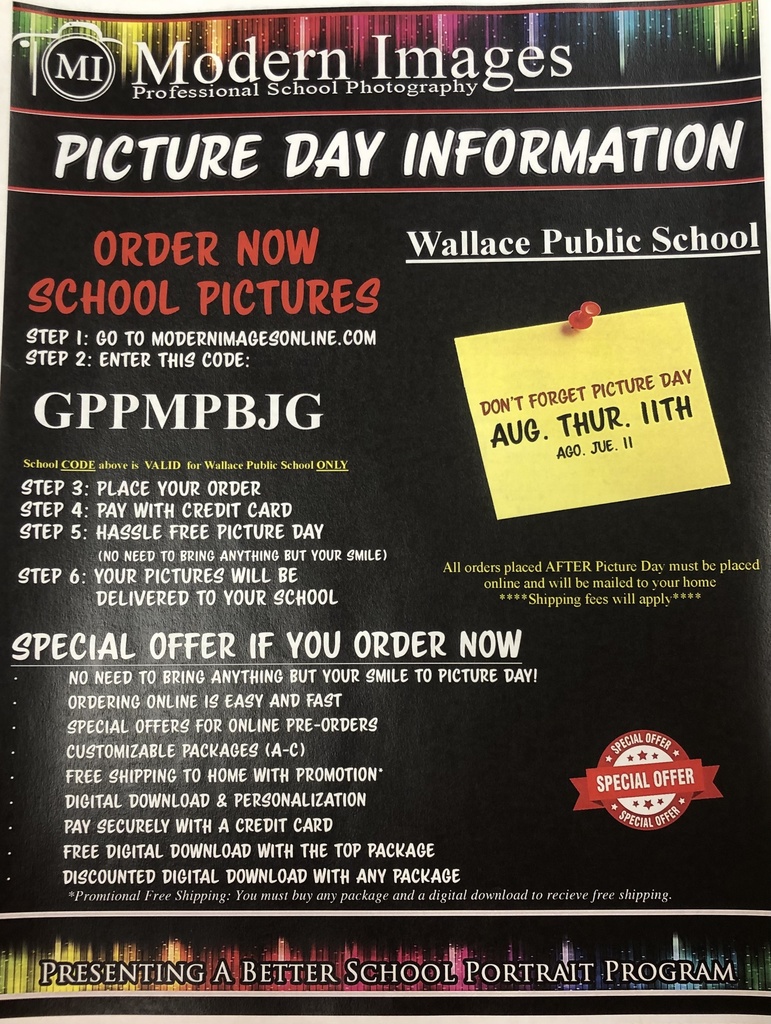 August 1 is the start of conditioning week! HS boys will be at 7:00 am Monday, Tuesday, and Thursday. HS girls will be Monday, Tuesday, Wednesday, and Thursday at 8:15. JH will be Monday, Tuesday, and Thursday at 9:30. Fall season is almost here! #GoBlue!

Breakfast and lunch will not be free for the 2022-23 school year. PK-6th - Breakfast - $2.00 & Lunch - $2.95 7th-12th - Breakfast - $2.00 & Lunch - $3.20 Adults - Breakfast - $2.85 & Lunch - $4.20 Extra Milk/Juice - $0.40 We encourage parents to fill out the free and reduced meal application that is included in the enrollment packet that is sent home on the first day of school. If you need assistance with this confidential application, please contact Kari in the school office at 387-4323.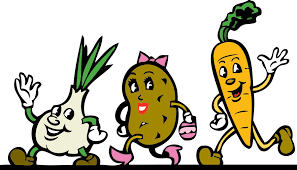 Don't forget to pick up your yearbook today until 10 am.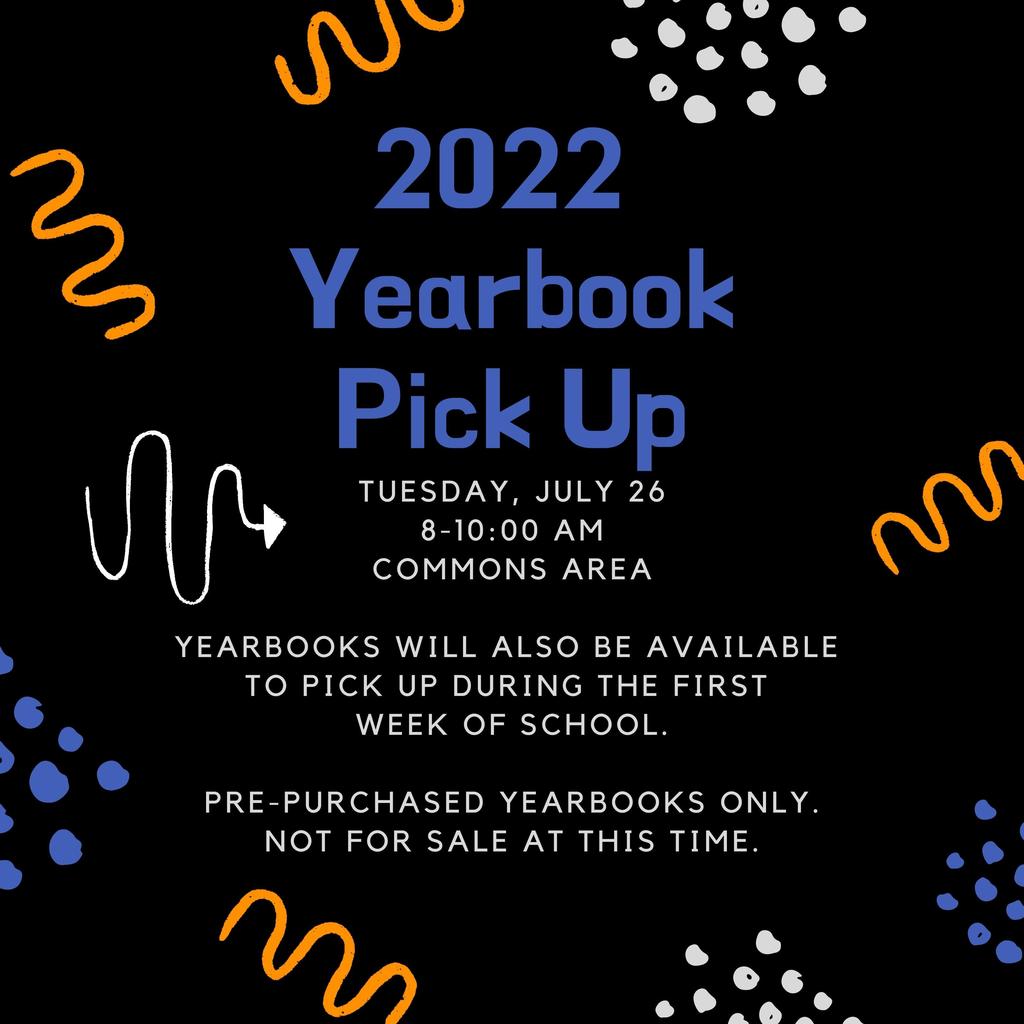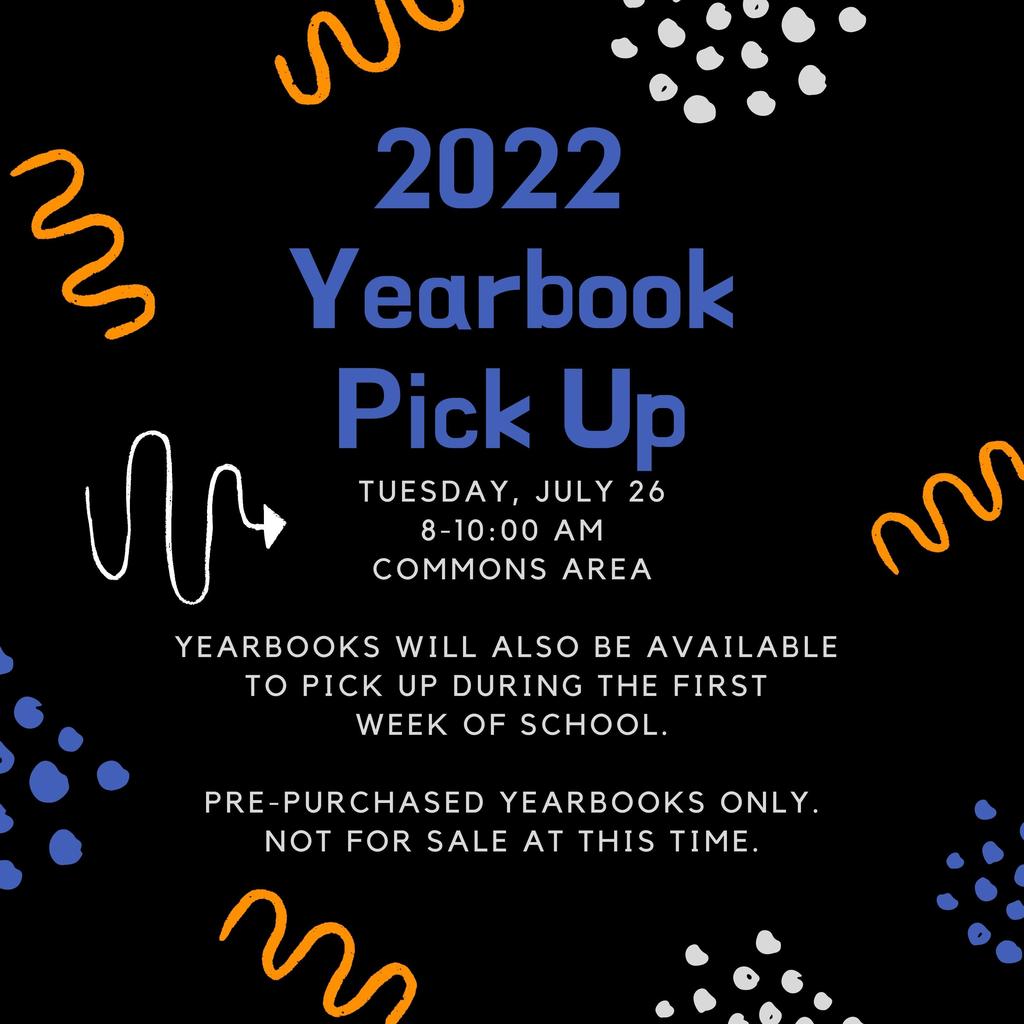 Braithwait Basketball Camp begins Thursday (9/7) at 9am. You can still sign up! Reminder, 7-12 campers will need a lunch Thursday, but Friday's lunch is provided for ALL campers. Get excited, and invite your friends!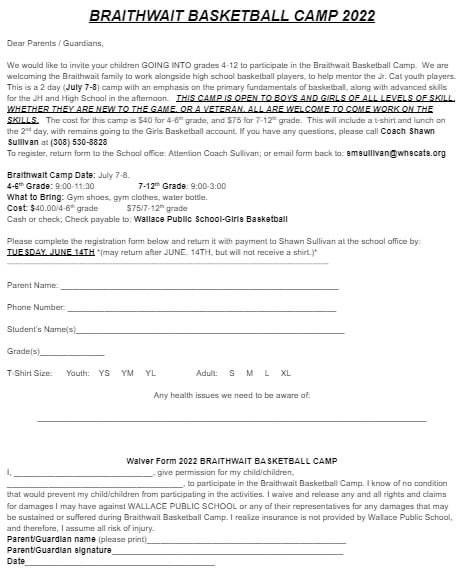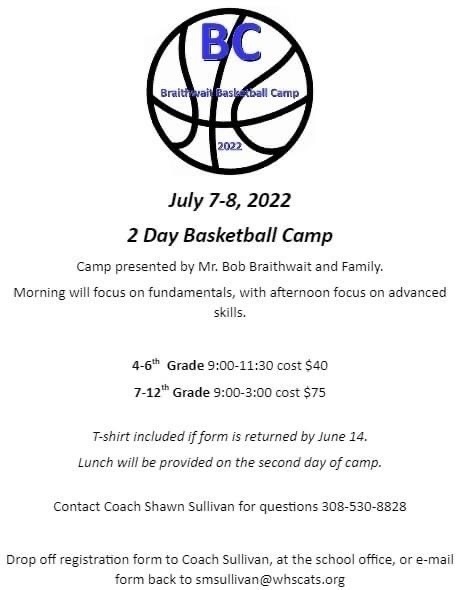 Happy 4th of July! Reminders for the week: No weights the 4th or 5th. Wednesday the 6th, concussion testing for anyone planning to participate in athletics this coming year- HS boys at 7:00, HS girls at 8:15, and JH students at 9:30. Weights resumes on Thursday the 7th.
Although you still have time to enjoy summer, the sales are beginning for Back to School! Here is what your student will need this year: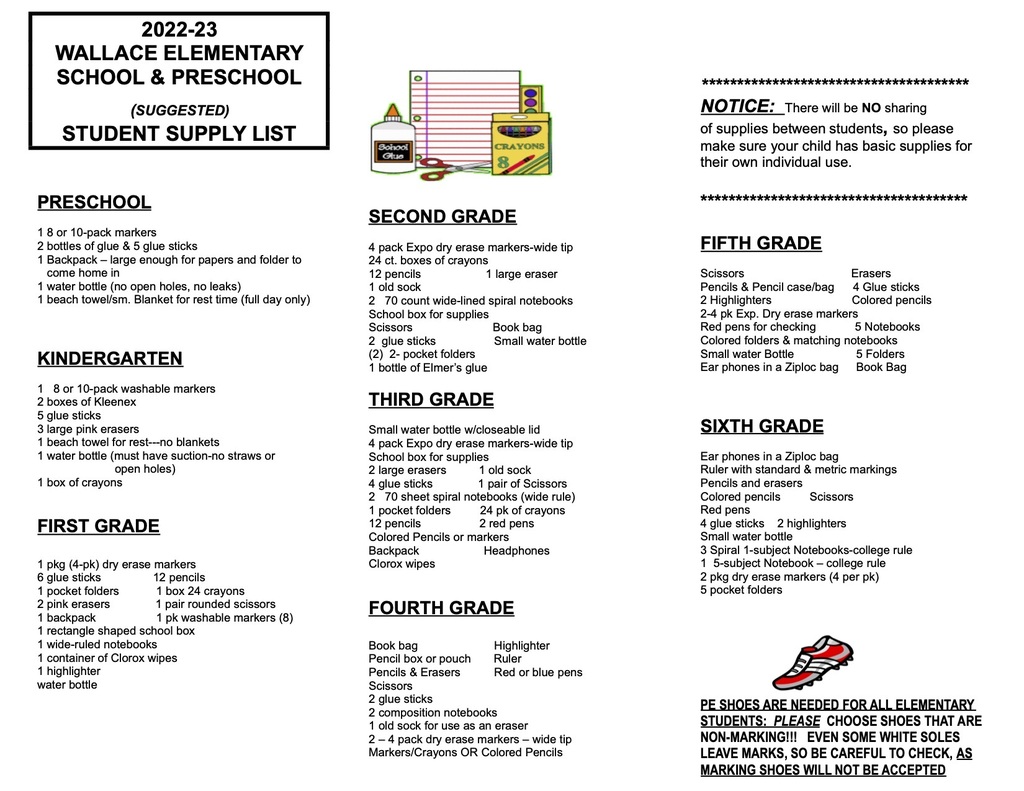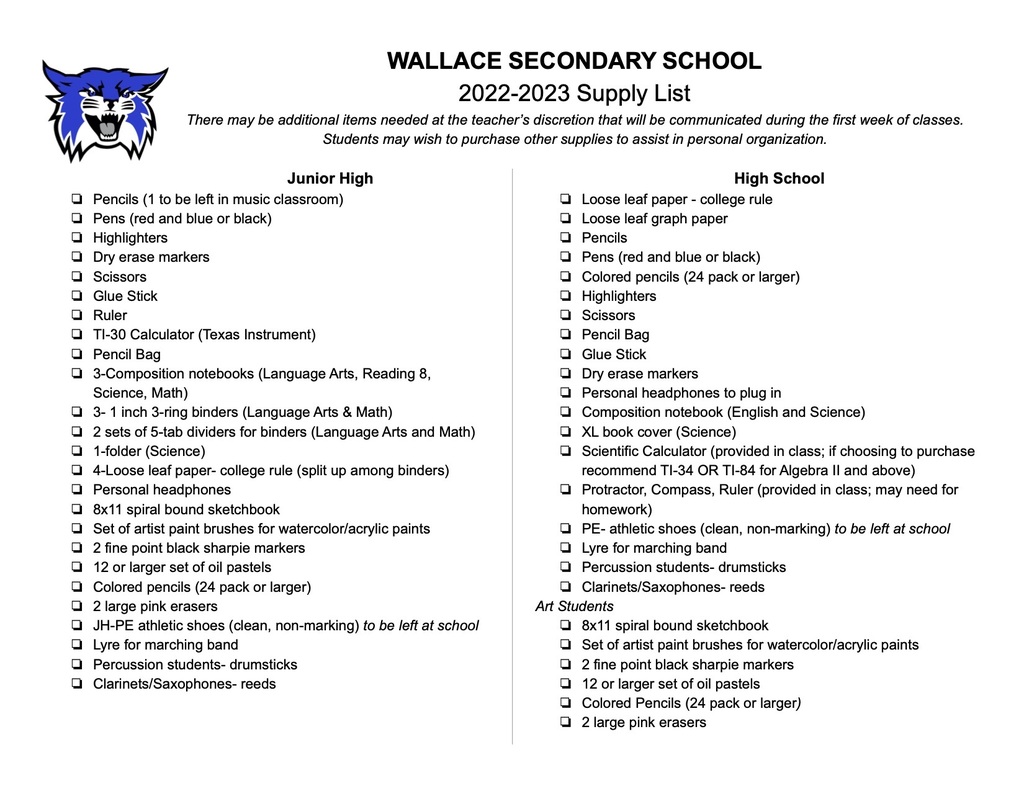 It's official! #recordbreaker 🏃‍♀️Kendyl Flaming updated the 100m High Hurdle time today with her 16.22 that she ran at State. #goals 🏅#breakingrecordsatburke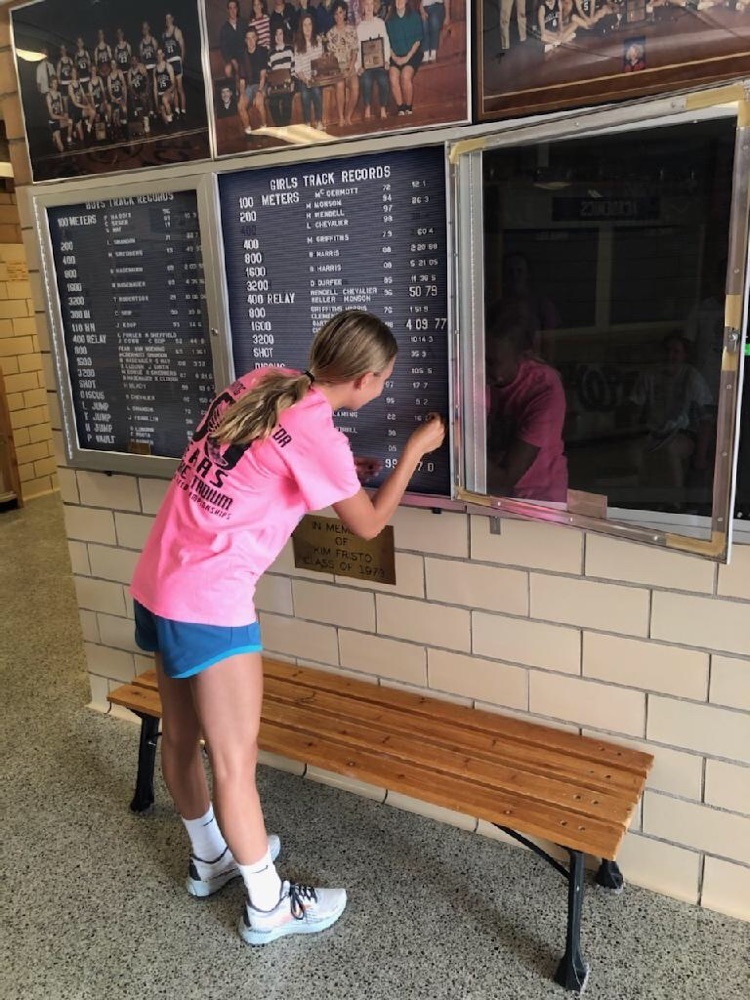 Don't forget to register for the Braithwait Basketball camp July 7-8. Today is the LAST day to turn in your registration for a camp t-shirt. Money and forms can be turned into the main office.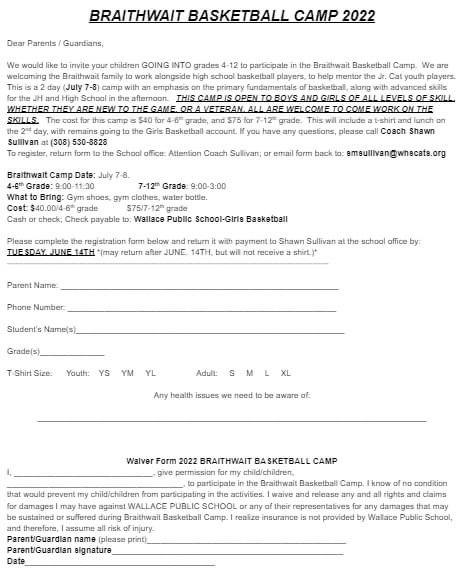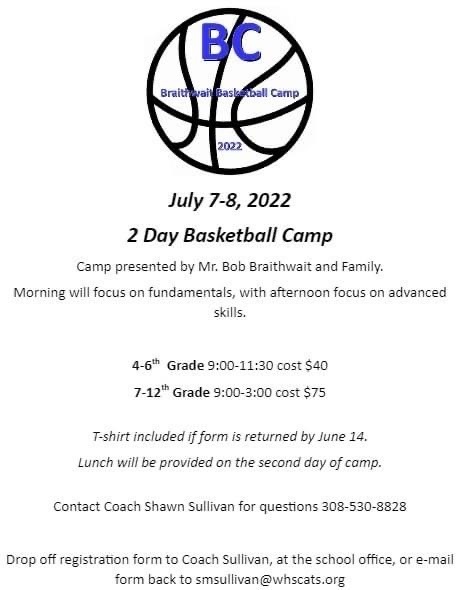 If you'd like to watch Mariah play in an All-Star game Saturday @ 5:00CT, tune into striv.tv/channel/striv-sports/.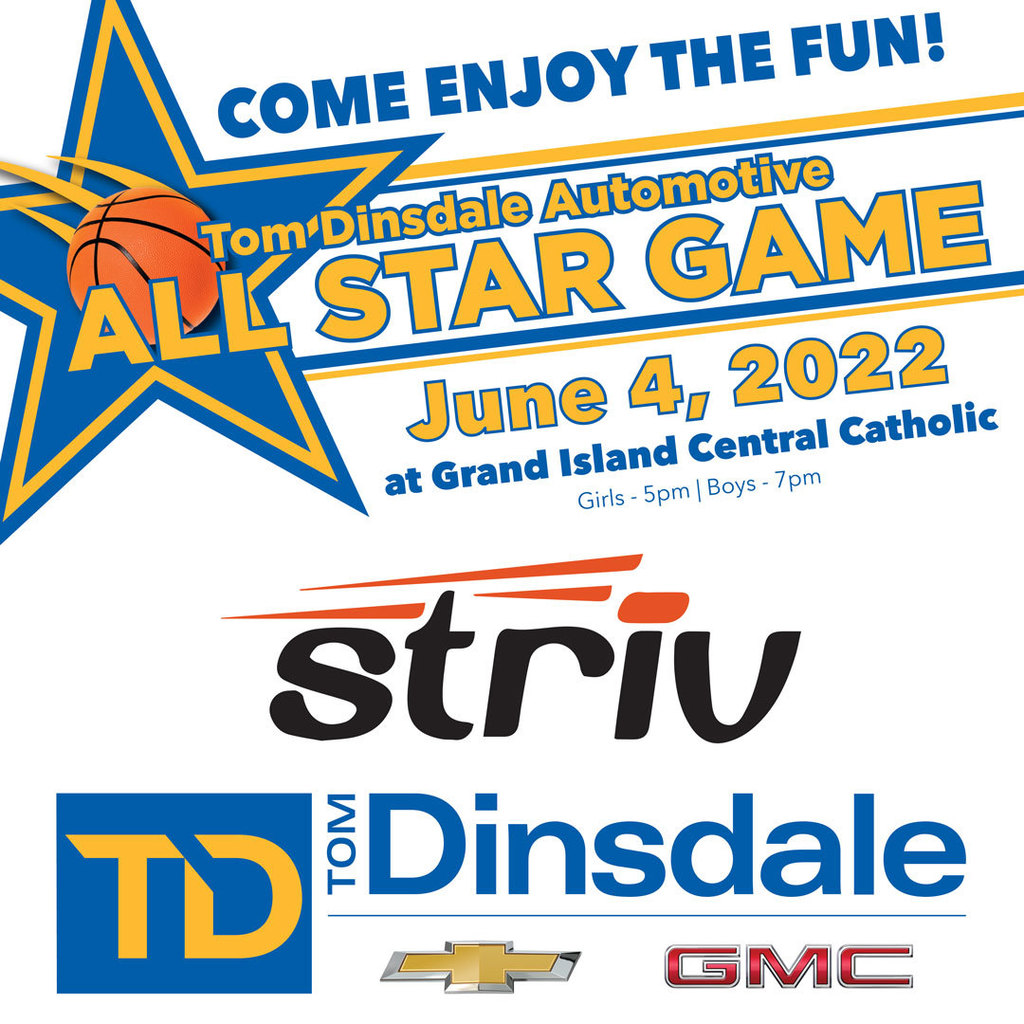 Thank you @spssailors and @micahswedberg and crew for making tonight's track camp possible! #hardworkpaysoff way to use your off-season! #welovetrack 🏃‍♀️🏃🏼‍♂️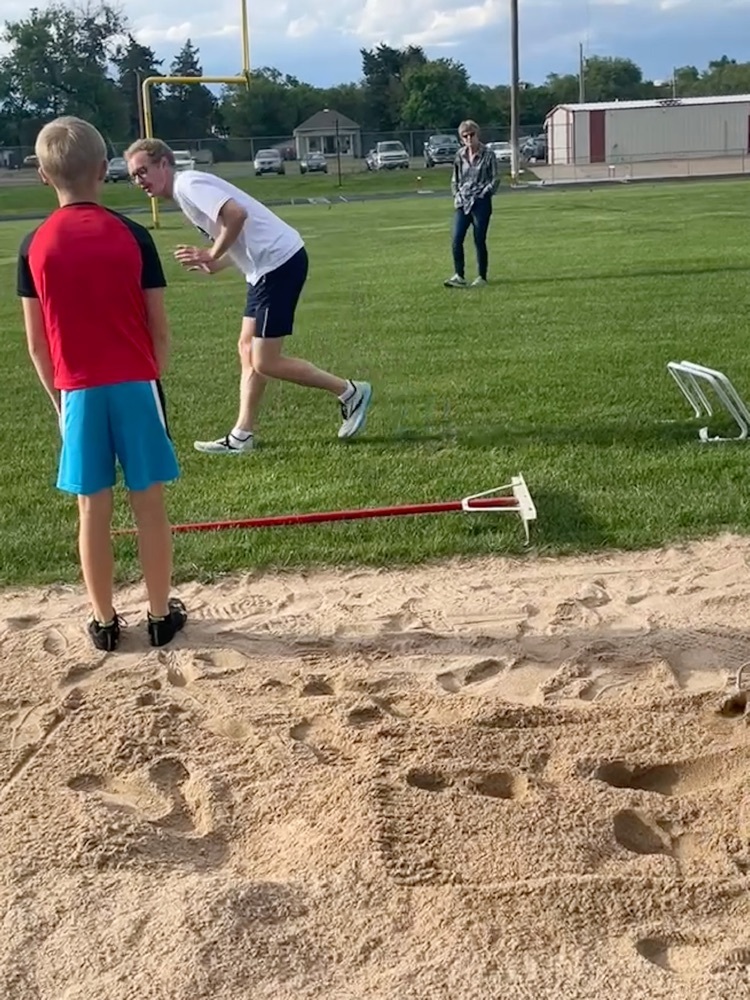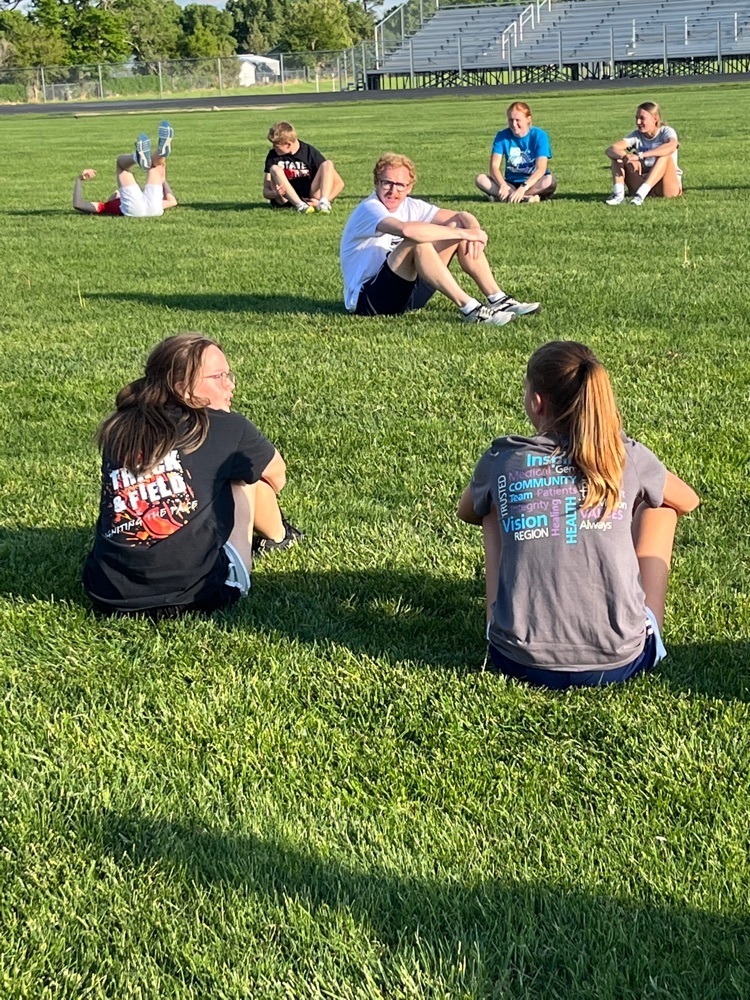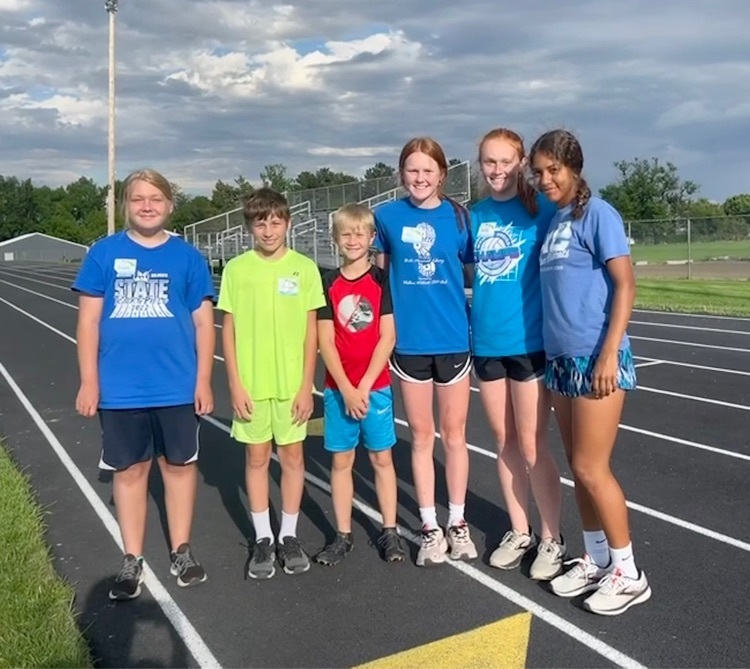 Thank you @spssailors and @micahswedberg and crew for making tonight's track camp possible! #hardworkpaysoff way to use your off-season! #welovetrack 🏃‍♀️🏃🏼‍♂️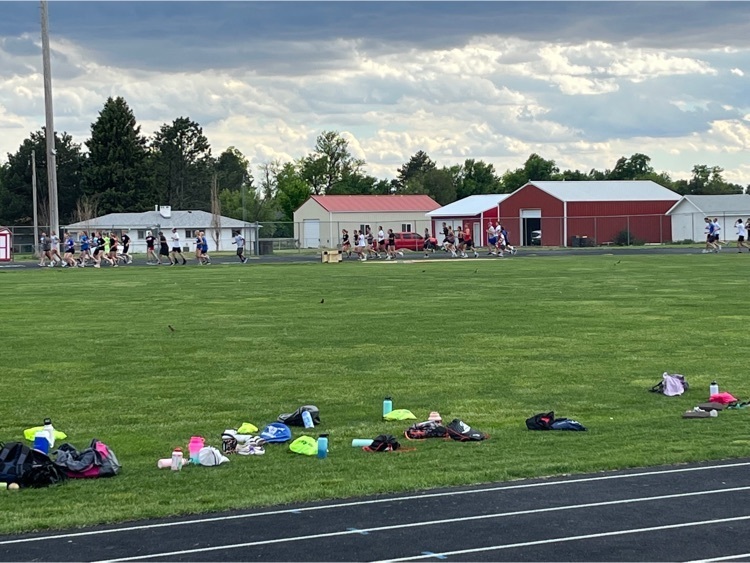 Thank you @spssailors and @micahswedberg and crew for making tonight's track camp possible! #hardworkpaysoff way to use your off-season! #welovetrack 🏃‍♀️🏃🏼‍♂️