REMINDER: School Pictures are tomorrow (8/14). Pre-Order online with credit card or fill out paper copy being sent home in Student Registration Packets today.

Calendar correction: August 24 VB jamboree begins at 6:00. September 3 games are in Wallace, and is homecoming.

Shout out to Hadley, Carson, and Koop Vinyl for their hard work getting the preschool playground ready! #communitysupport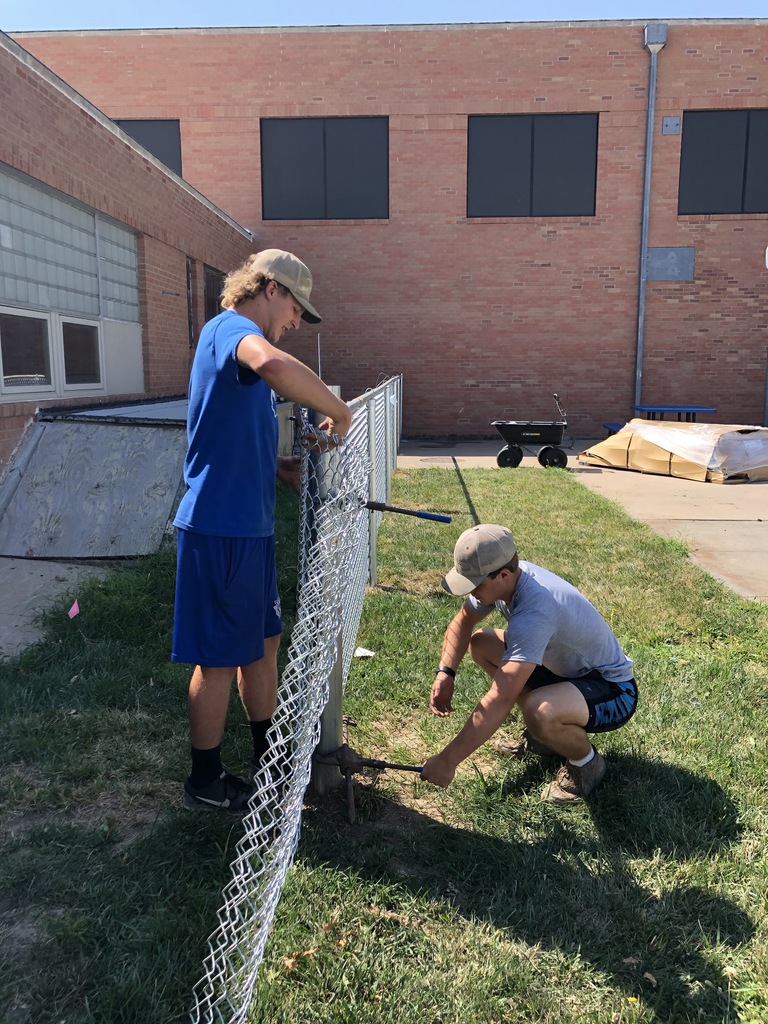 Fall sports clothing store closes TONIGHT AT MIDNIGHT!! Get your Wallace gear here: wallacefallsports2020.itemorder.com/sale

Just wanted to say thank you to Moms in Touch. They gave school staff members packets of flower seeds with a thoughtful saying attached. I planted mine this spring and I am starting to get zinnia blossoms. They are so pretty. Thank you for always thinking of/supporting the staff at Wallace Public School. #CommunitySupport #MomsInTouch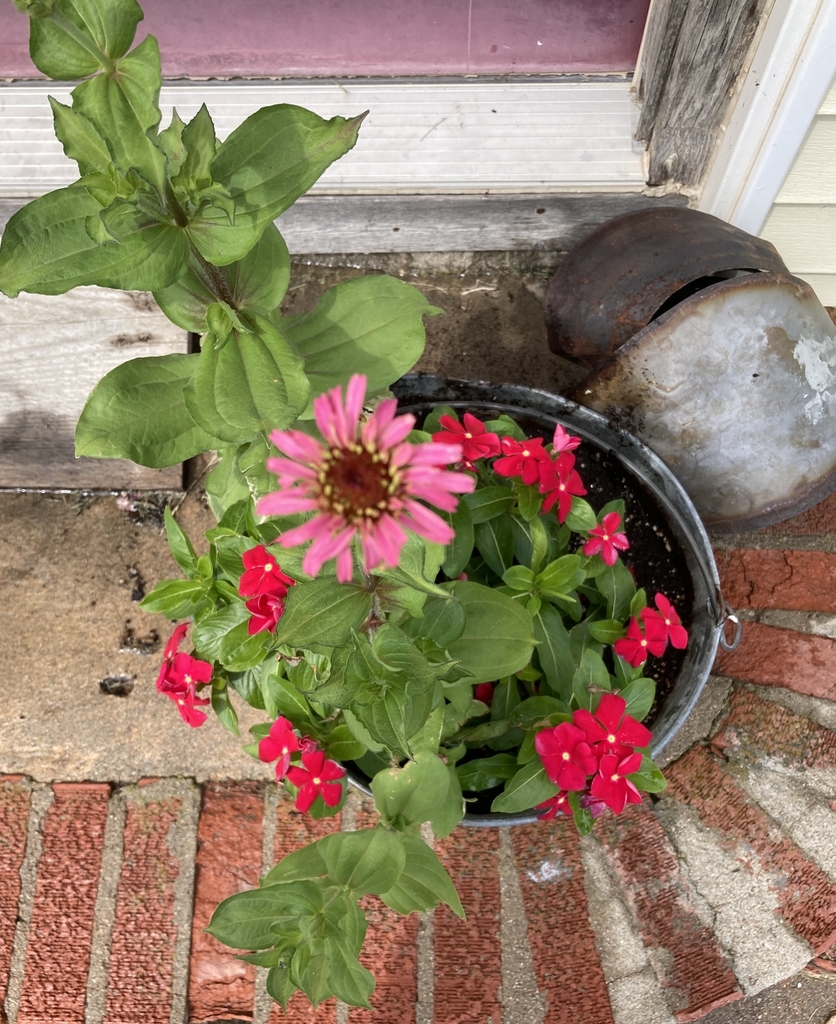 There will be no conditioning tomorrow (Friday) morning. HS practice begins Monday with volleyball at 6:00 am, football at 7:00 am, and cross country at 4:00 pm.

Reminder for Preschool and Kindergarten parents to turn in preregistration paperwork as soon as possible. Thank you!

Picture day is Friday, August 14th. Pre-Order online with credit card or fill out the paper copy that will be sent home in the Student Registration Packets with your oldest child on the first day of school.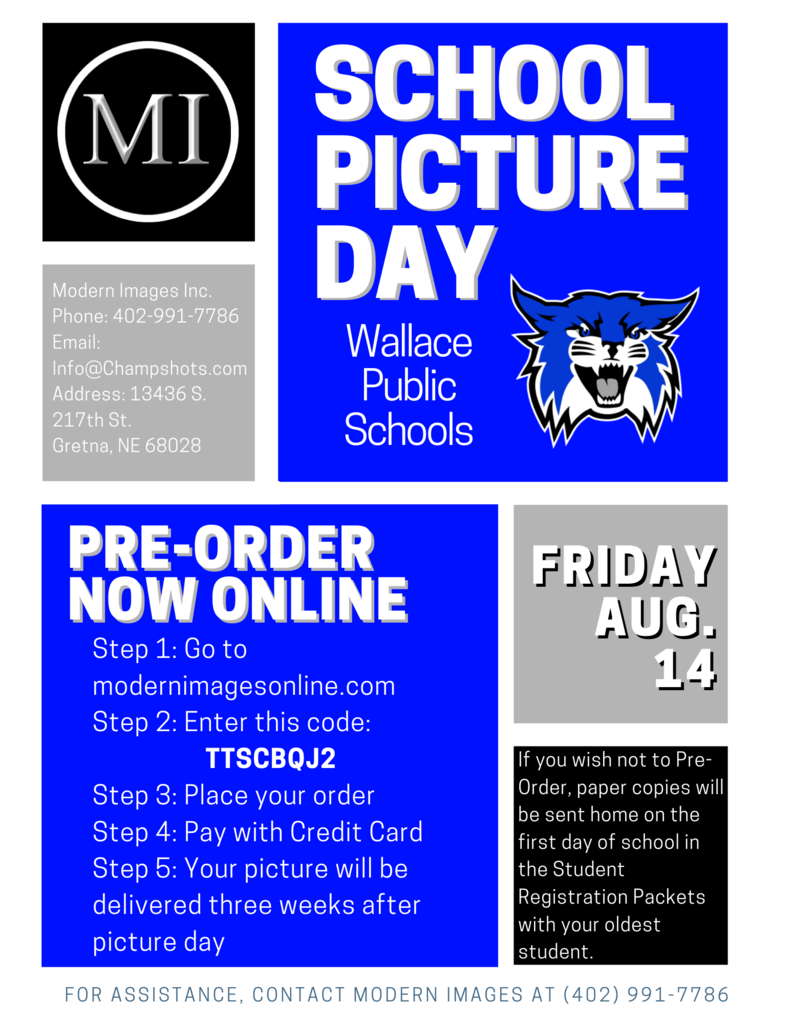 Reminder that our fall sports apparel store will close on August 9th. You can order here: wallacefallsports2020.itemorder.com/sale

Conditioning week! Same hours as weights. HS boys at 7:00, HS girls at 8:00, M, Tu, Th, F... JH at 9:00 M, Tu, F.

Congratulations to Wallace High School Class of 2020! We are proud of you 🙂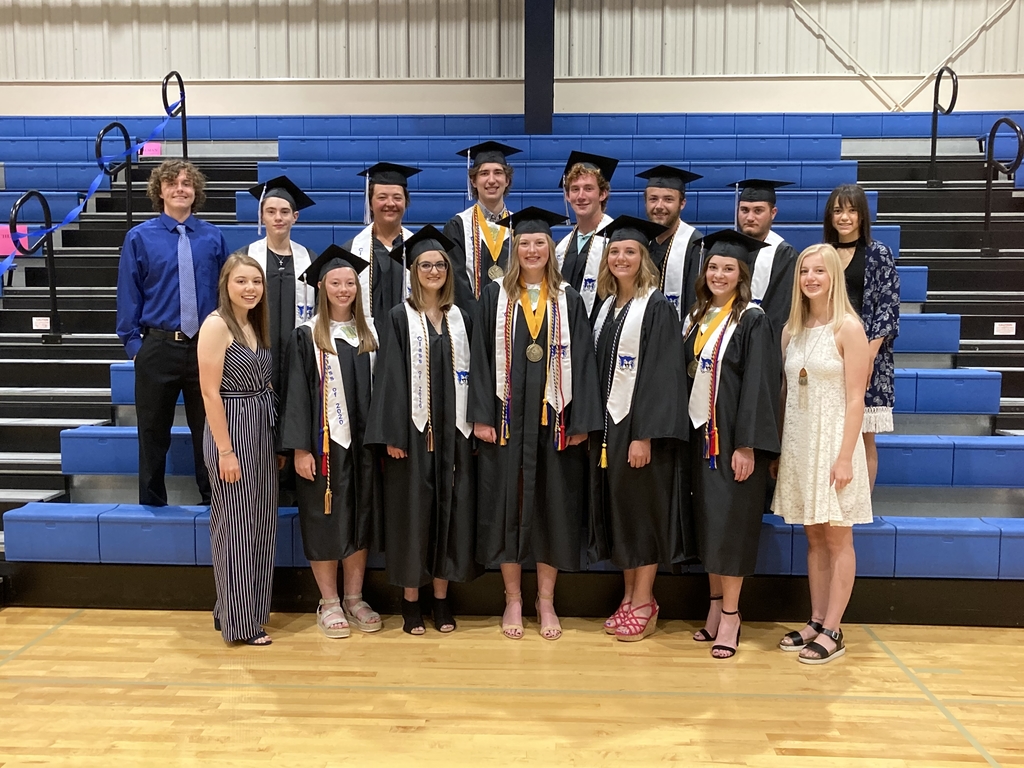 Wallace graduation can be viewed on Striv at whscats.org.



REMINDER: Students entering 6th, 7th, and 9th grade are required to have a physical for sports this year. Those entering 8th, 10th, 11th, and 12th are not required to get one, if they had one last year.

Senior supper 2020. #WHSClassof2020 #BetterLateThanNever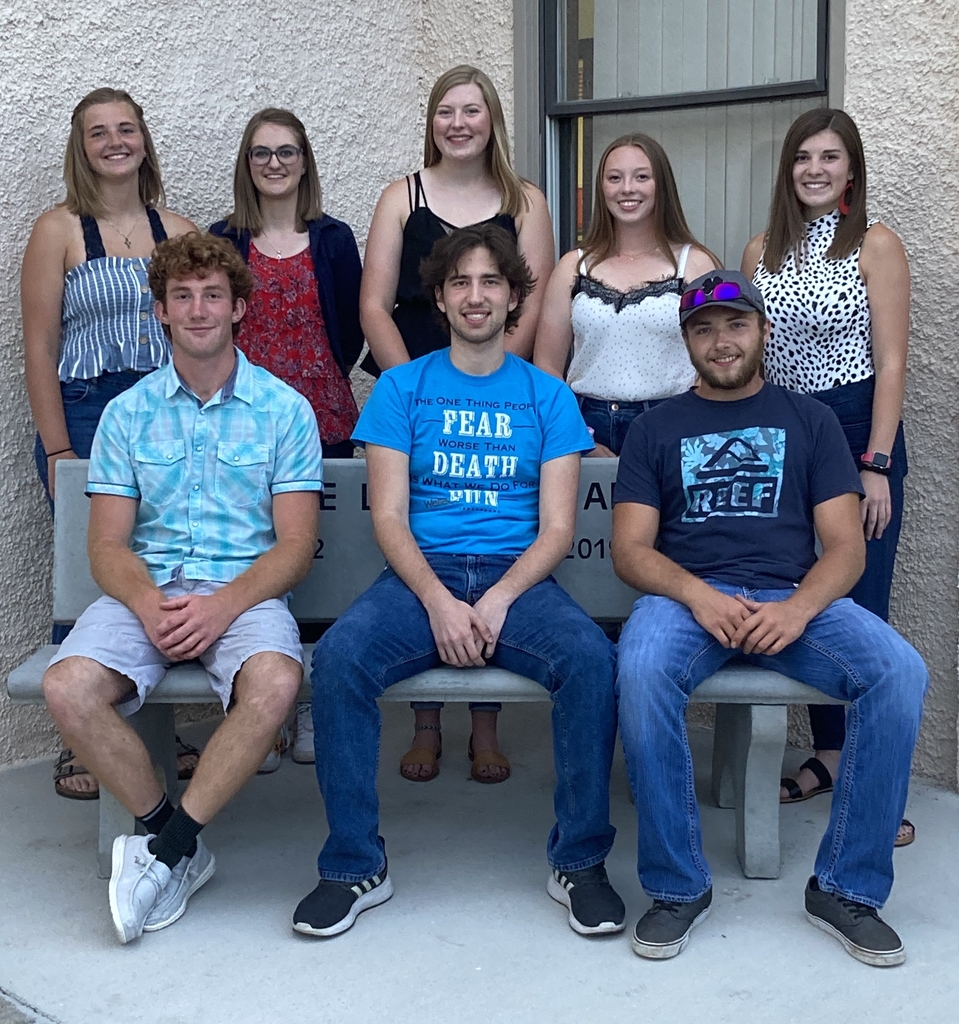 Wallace fall sports apparel are on sale at this link: wallacefallsports2020.itemorder.com/sale. Support the football, volleyball, and cross country team with some new items! Deadline to order is August 9. Go Cats!!

Wallace Graduation - 2020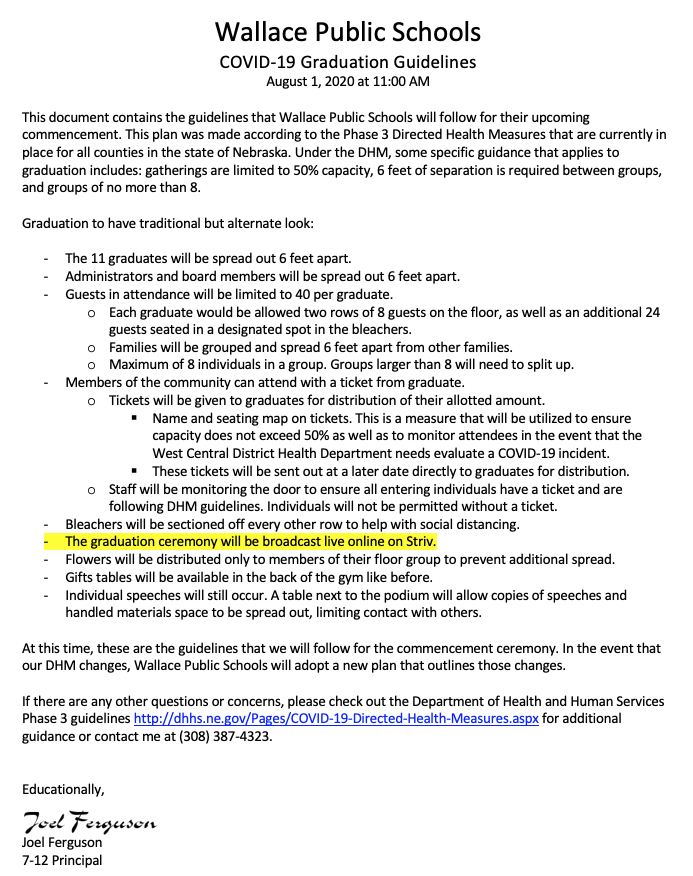 Due to low numbers, the Wallace 3-8th grade volleyball camp will be held in one session, 9-11am, Thursday 7/23.