We know how to RUN and have FUN! #wallacexc #bootscootandboogie

Results from Thursday's CC meet: HS boys 5,000 meters Jackson Sinsel-21:18 (1:51 improvement) Aidan McClintick-22:00 (2:04 improvement) Tutu Nyamakope- 29:03 HS girls 5000 meters Mariah Gardner- 25:00 (10th) Brianna Juarez- 28:50 Everyone did great despite the hot weather!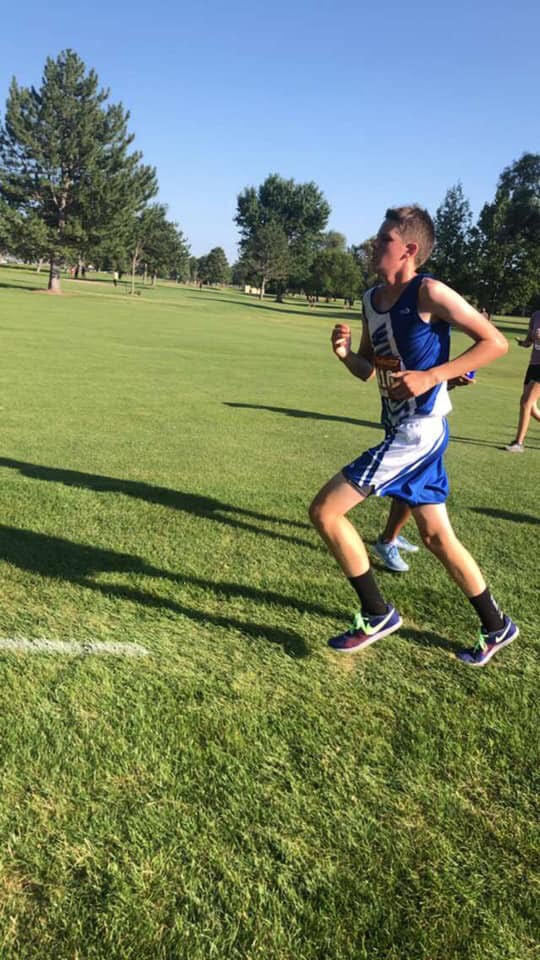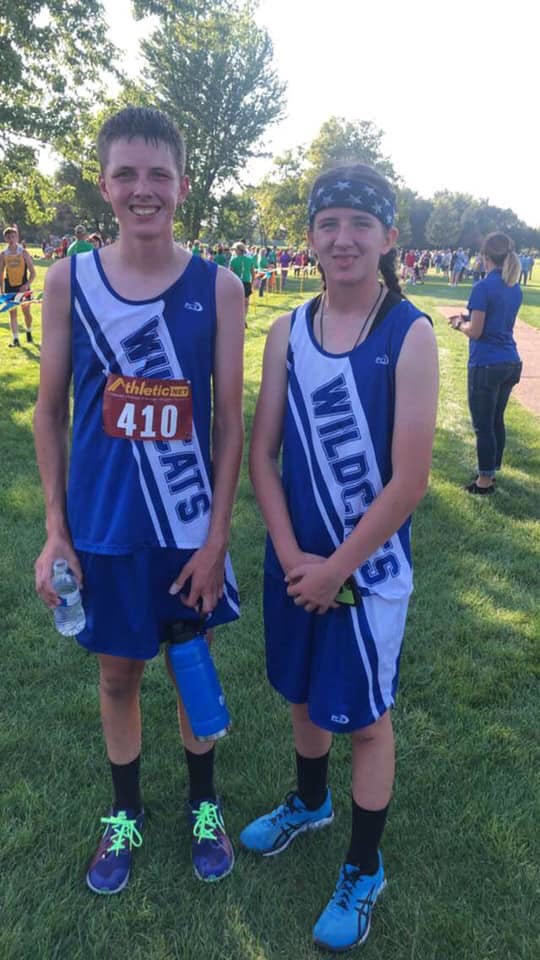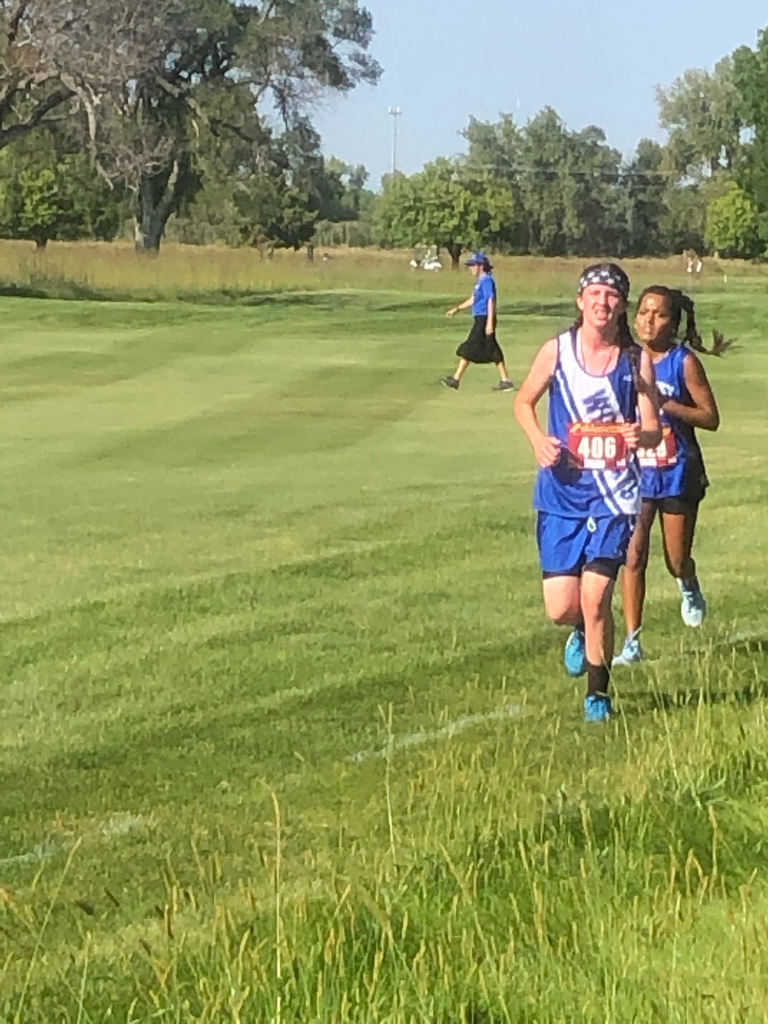 Keep those Fall Festival 5k entries coming in!! The deadline for entry to guarantee your t-shirt on race day is this Monday! All entries after that date will still get a T-shirt it will just may have to be picked up at a later date! Thanks to the 17 people who have registered so far! Let's see if we can make it 20 by Monday!
https://localraces.com/events/wallace-ne/wallace-fall-festival-5k

This evening's volleyball triangular at Arnold starting at 5:00 will be streamed online at: youtube.com/channel/UCO3G1NtQ9OUiM8u_gLYnBRg

Launching rockets in the wind is tricky. Thank you Mr Sandberg for your help with rocket recovery. #calcisfun #timeforcalculation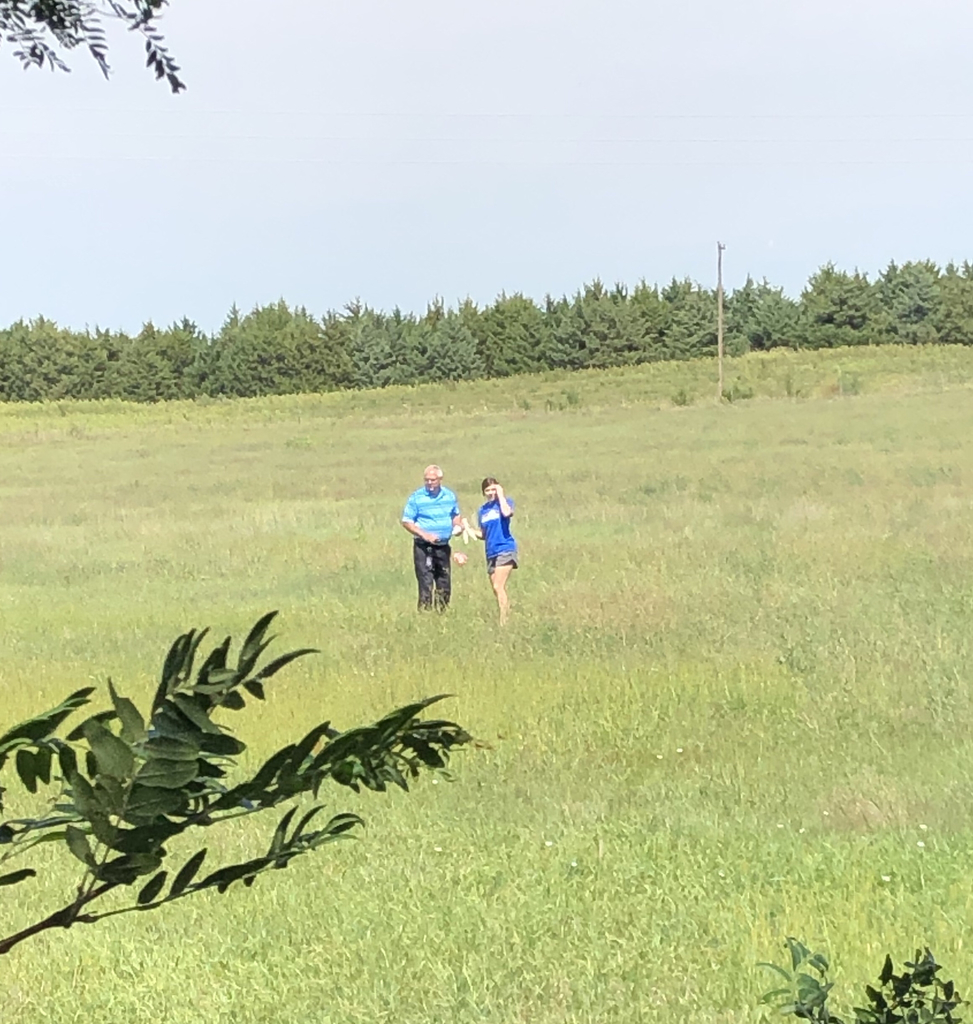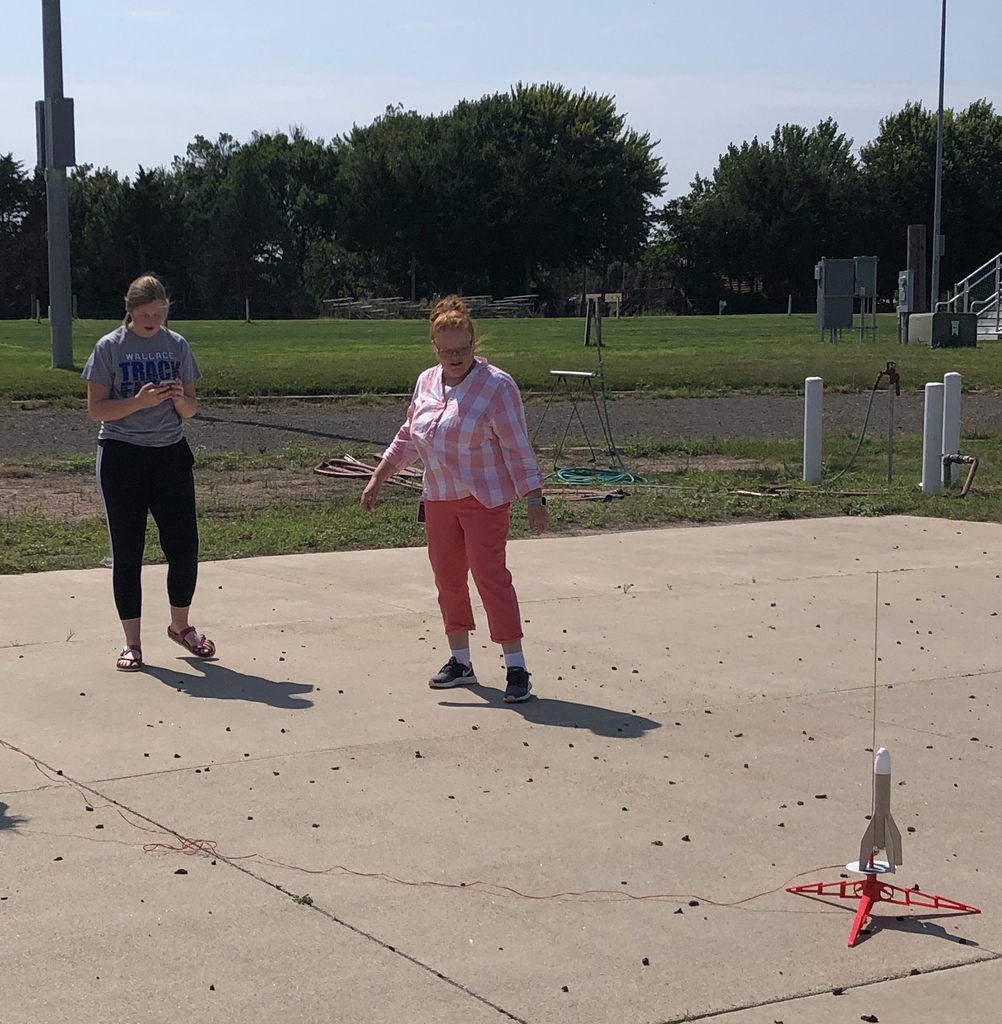 Calling all seniors and senior parents, don't forget about the meeting tonight #WHSclassof2020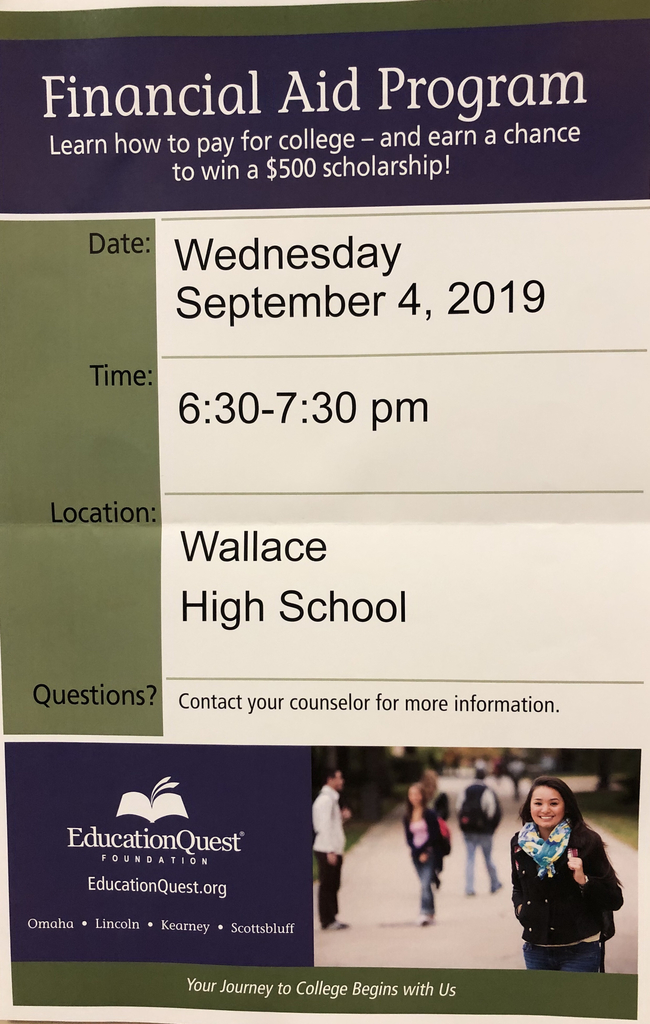 If you are having difficulty finding the Wallace Fall Festival on-line entry form at localraces.com, try typing in North Platte for your location and then doing a search. It should bring it up.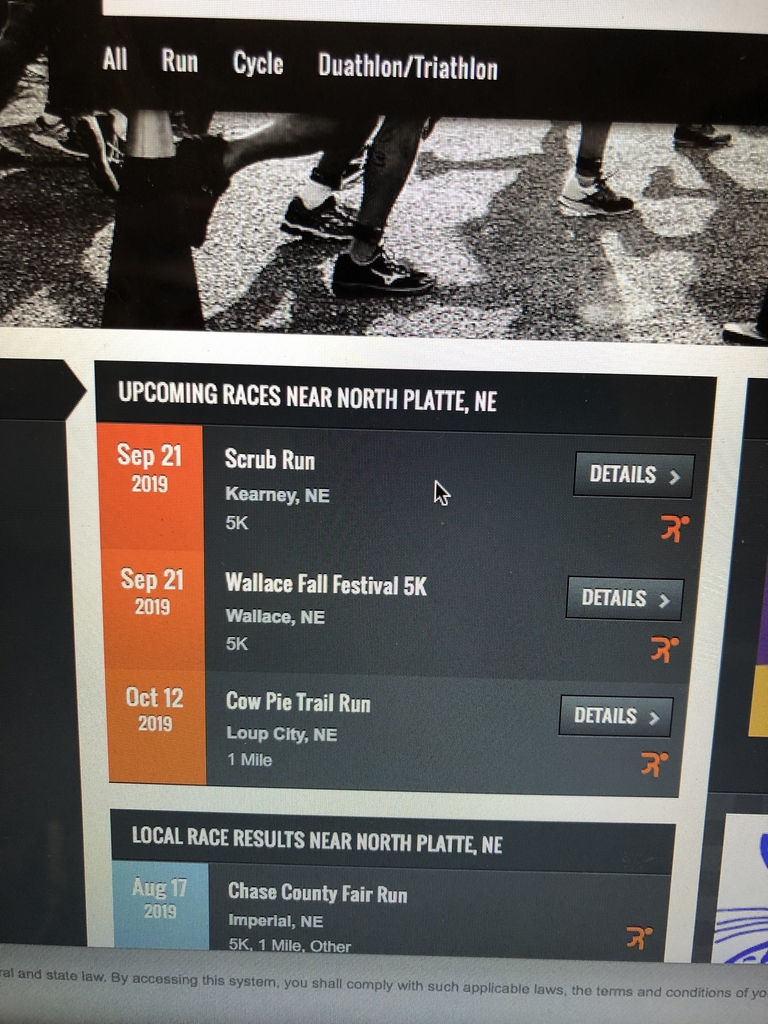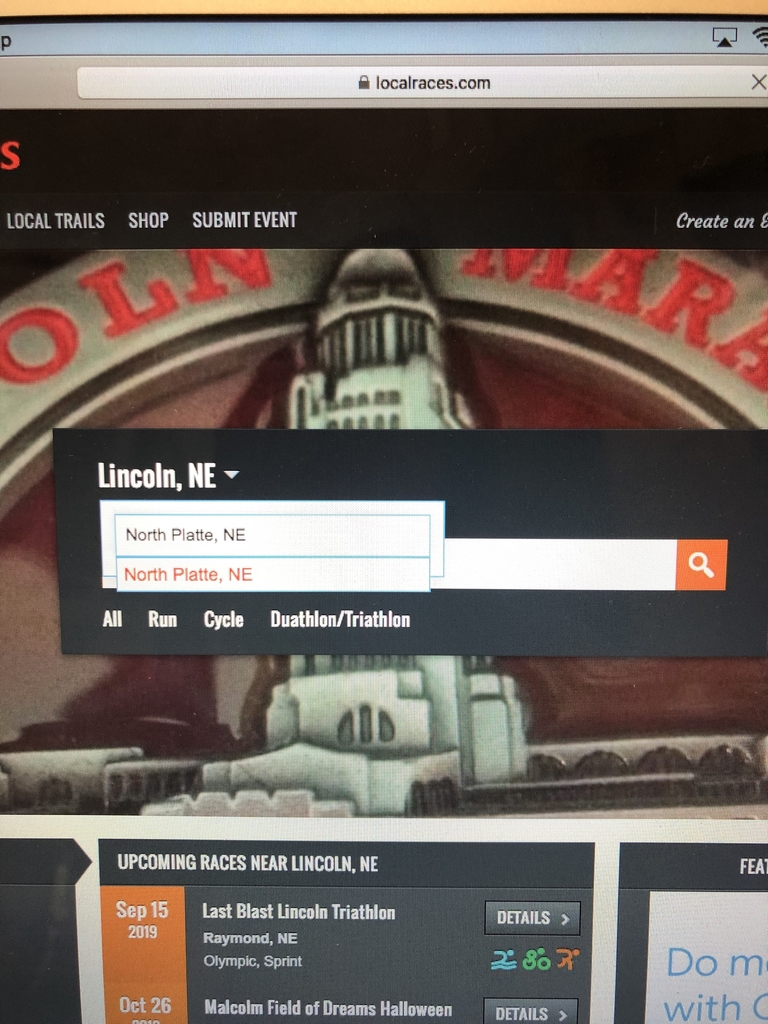 There are Wallace football and cross country shirts (as well as other items) for sale at this link: wallacefanwear19.itemorder.com/sale. Orders are due September 11!

Only one more sunrise until our XC team competes in their first meet! They've been working hard and would love for YOU to come support them at River's Edge Golf Course in NP tomorrow. Approximate race times: 5:00 varsity girls 5:30 varsity boys 6:00 jr. high girls 6:30 jr. high boys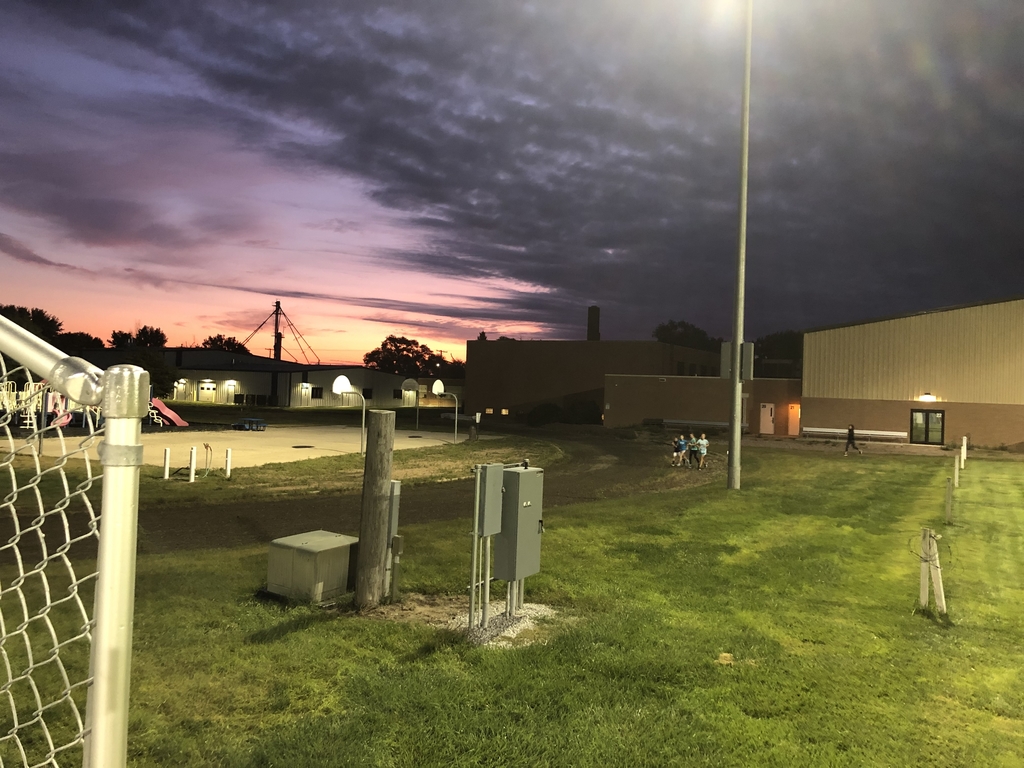 Looking for supper options tonight? Let the Sophomores help you out!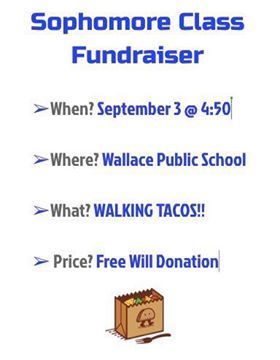 I have been asked about whether or not bikes will be allowed at the fall festival 5K. Anyone sixth grade and younger may pay the $25 registration fee to ride your bike in the race. However bike riders will not be eligible for any of the prizes!

Kindergarten and 6th grade science buddies learning about living, non-living, and stasis!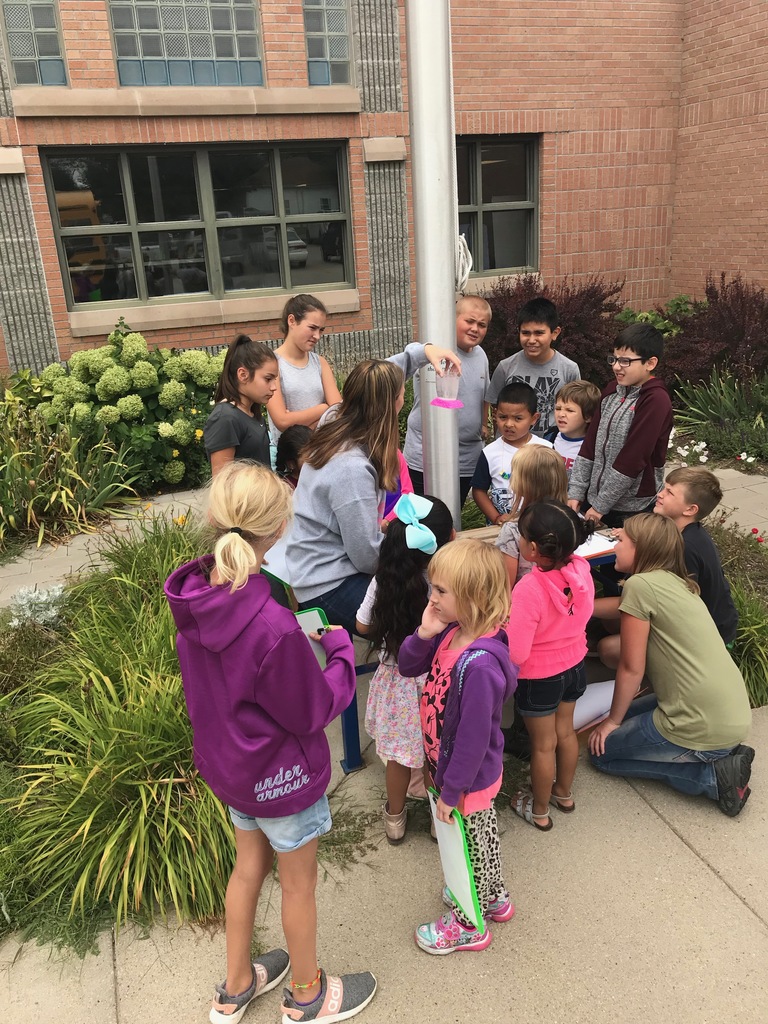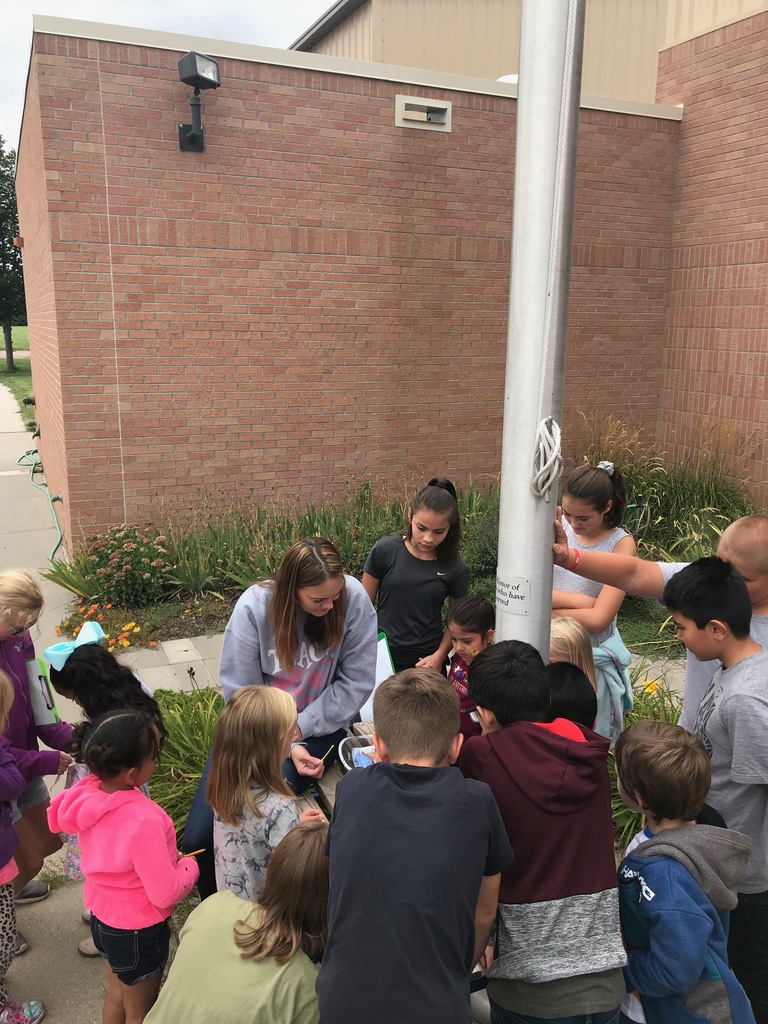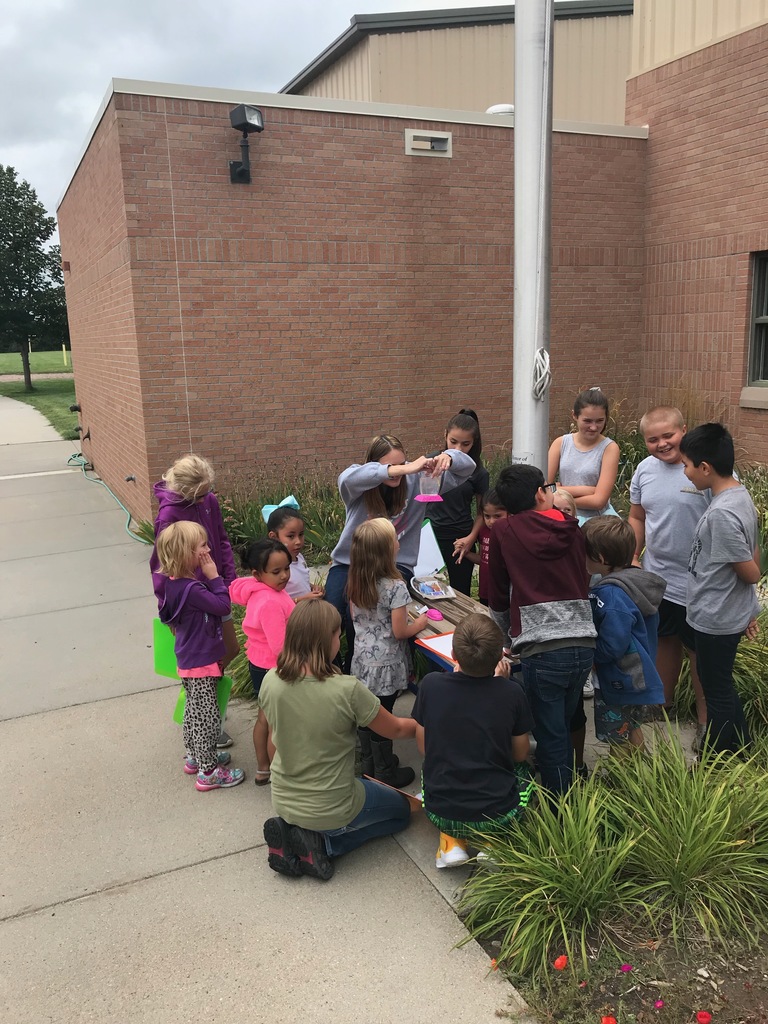 Don't forget to get registered for the Wallace fall festival 5K! The kids ran the course today and it looks to be a nice flat course for runners and walkers of all ability levels and ages. Register by September 9 to guarantee your T-shirt pick up on race day. Registration at localraces.com or look for paper registration is September newsletter!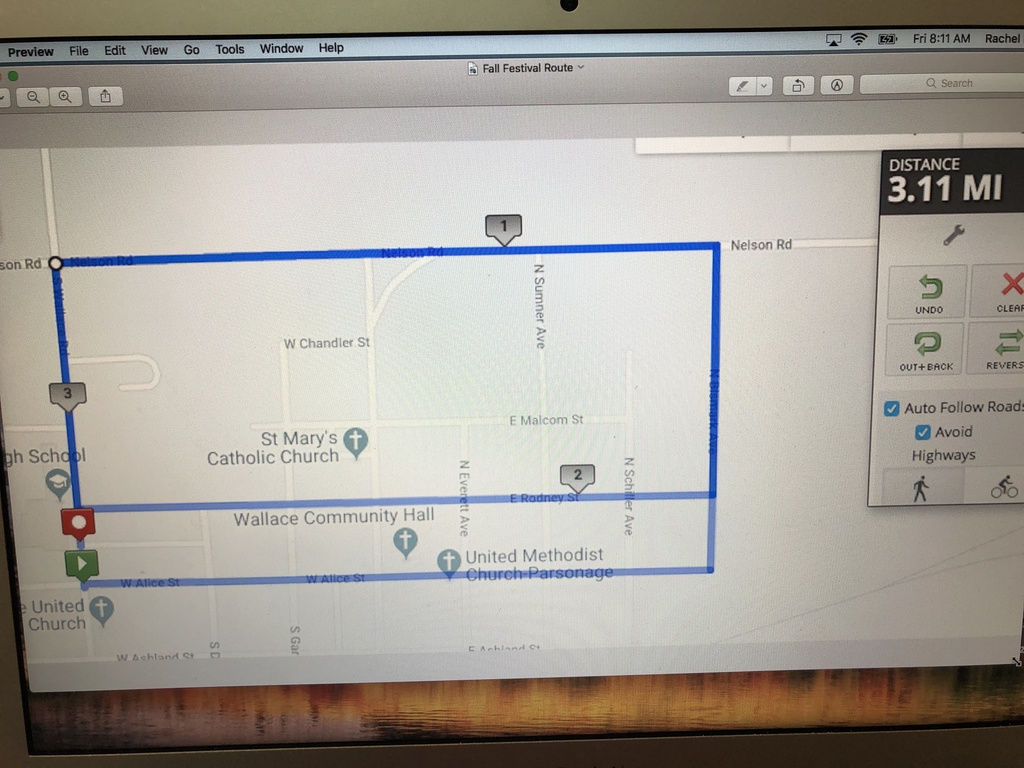 Seniors took their banner pictures. Such a good looking group. #WHSClassof2020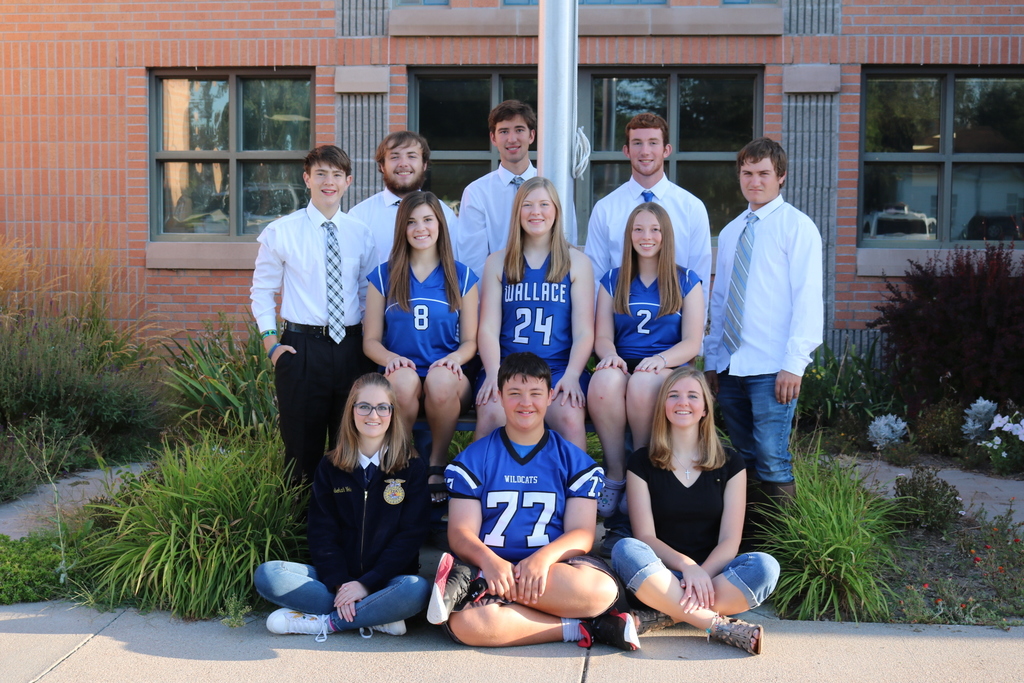 Students who participated in the weight program this summer enjoyed biscuits and gravy with Mr. Miller this morning. #strengthinnumbers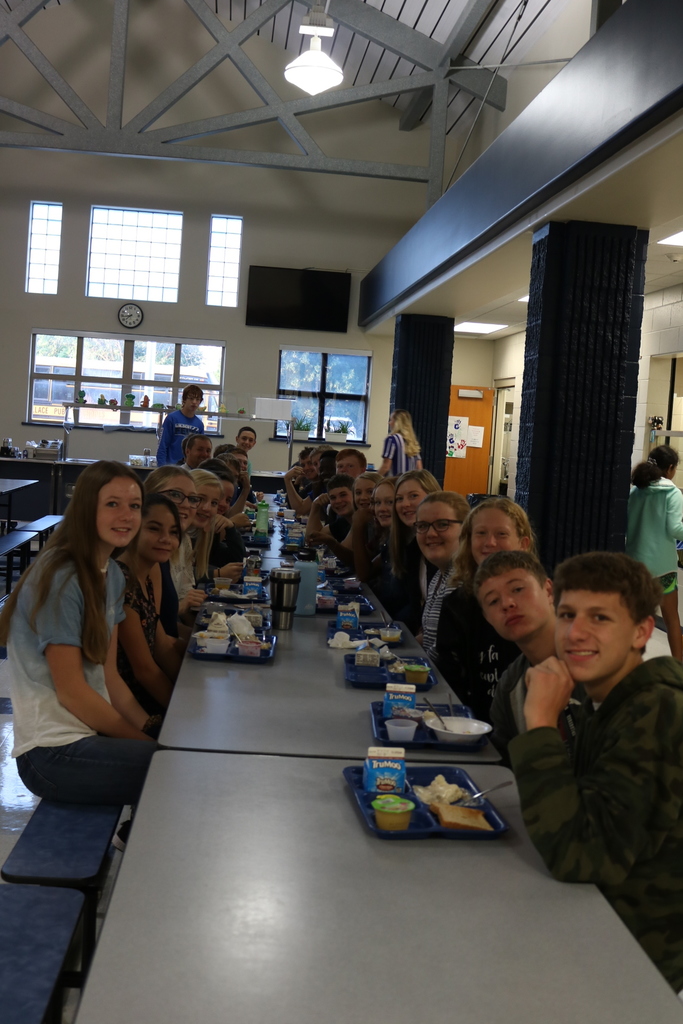 '18-19 yearbooks are in! There are still some available for $40. Contact Mrs. Garrison (
sjgarrison@whscats.org
) if you are interested.
Wallace freshman performing a living map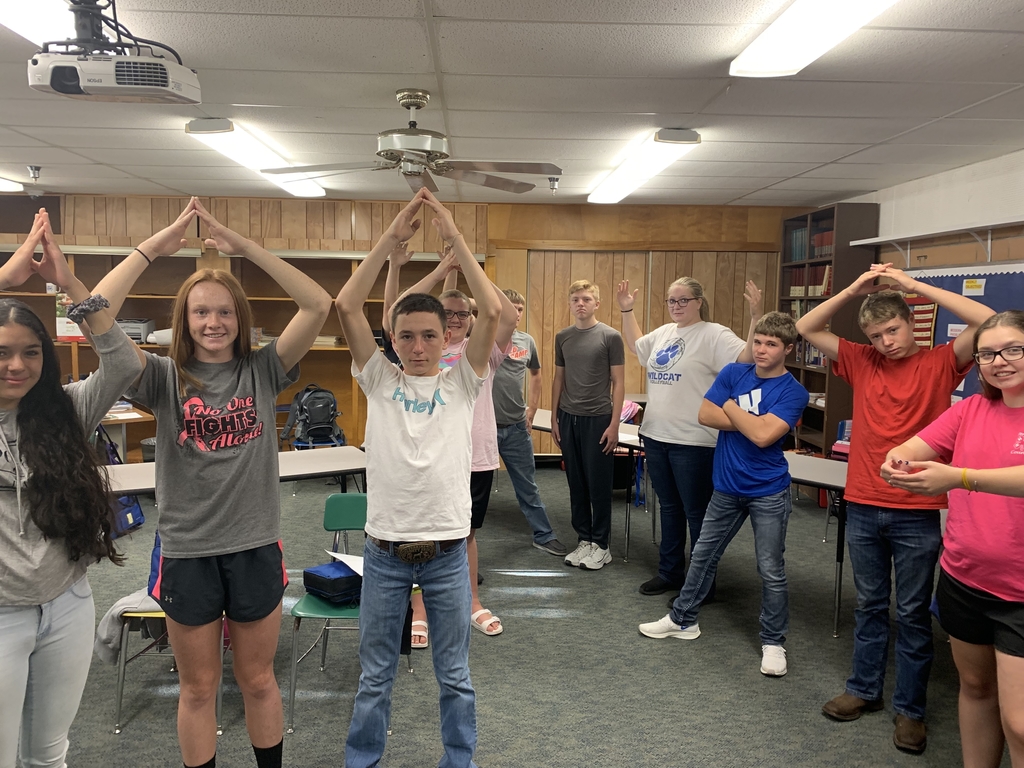 What's going on at Wallace School? Check out the September newsletter here!
https://5il.co/9t5k

Second graders learned about Pablo Picasso in art class. They viewed examples of Picasso's cubism, abstract, and collage art works, especially his art work featuring guitars. This art lesson was lead by Ms. Bailee Schow (our student teacher from UNK and a Paxton alumni).