Early Birds went well this season! Thanks for coming in!

Community Speech Night at the High School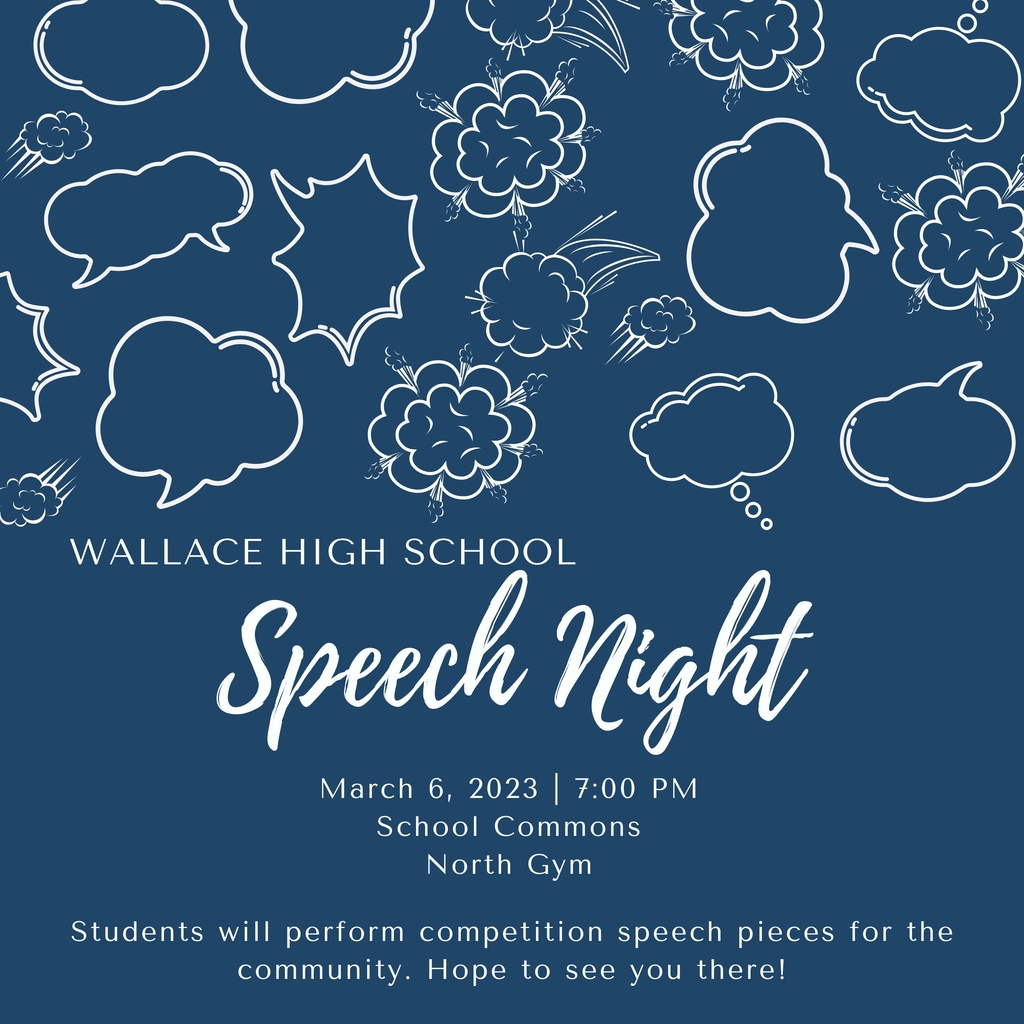 Postponed - tonight's Coming Home games are being moved due to football field conditions. We will announce the new date as soon as it is set.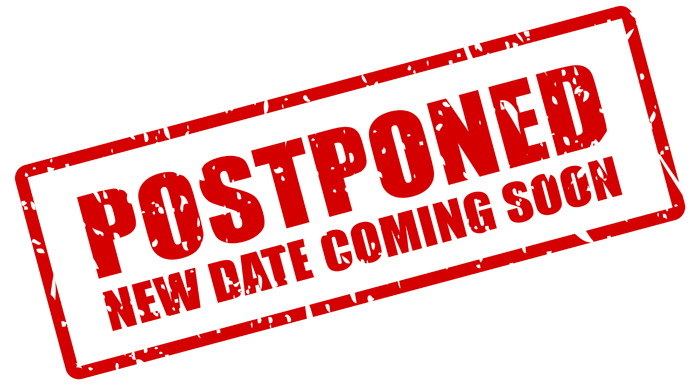 Freshmen enjoying a friendly game of dodgeball for Friday's Health class.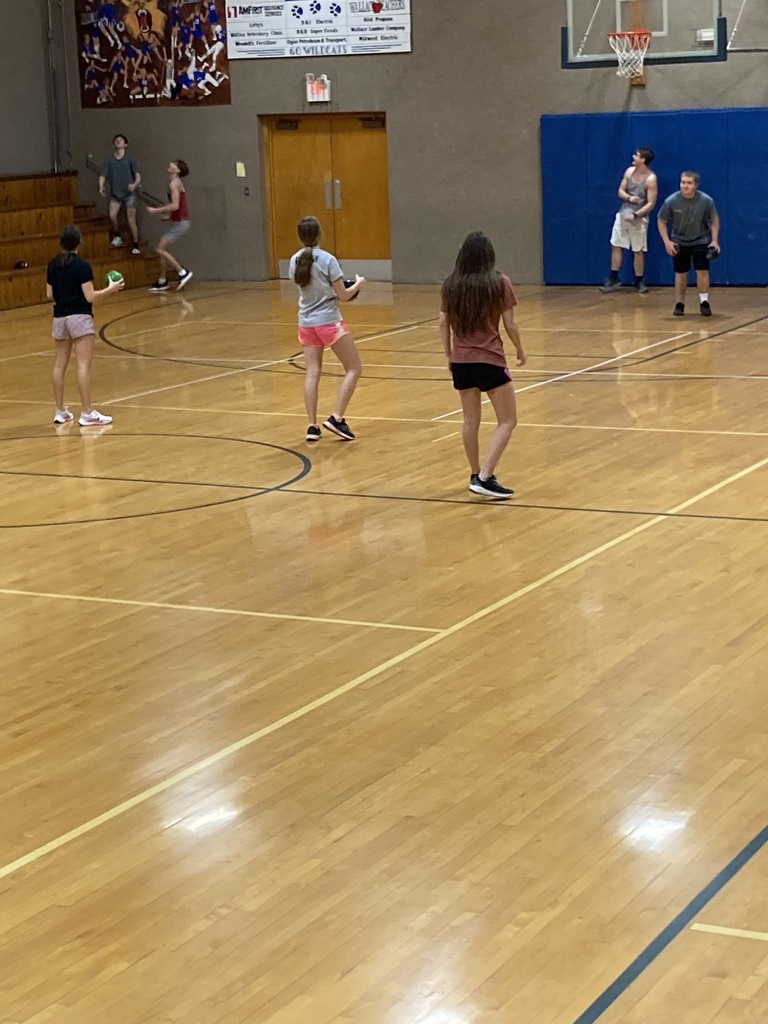 "I'd rather be running!"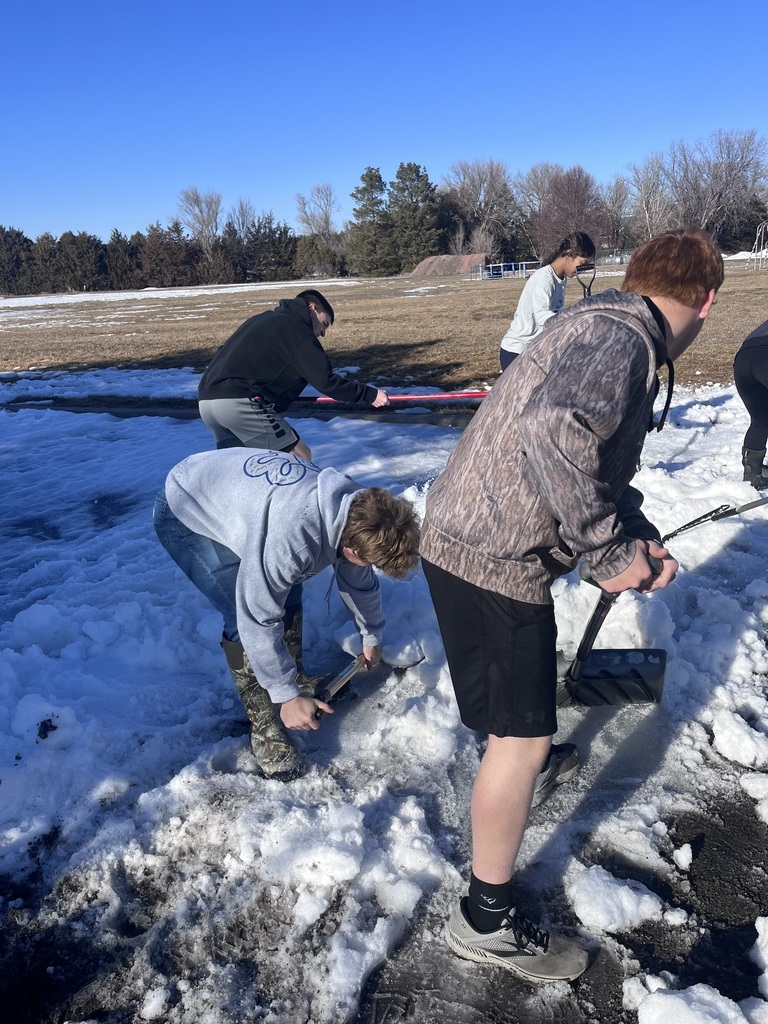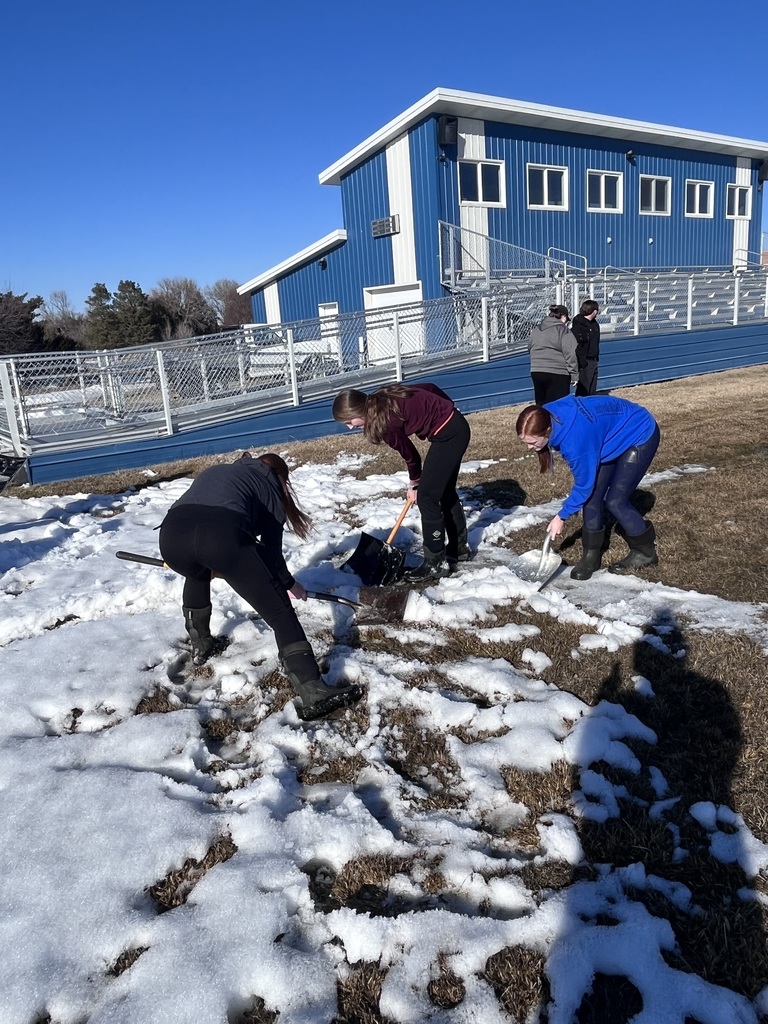 State Speech shirts are on sale for $20. Submit the order form and turn in payment by 4:00 on Thursday to the front office. No change will be available. Make checks to Wallace Public Schools with speech shirt in the memo. For more than 5 shirts, fill out a second form. Students are excited for State!
https://forms.gle/SpbgAaMHPLCRNyu77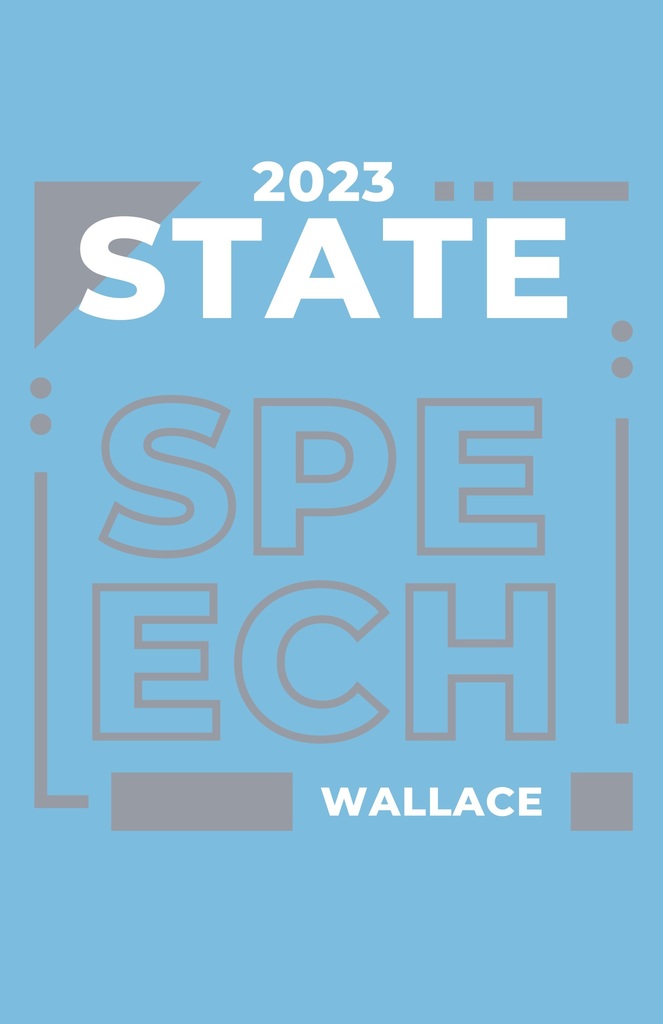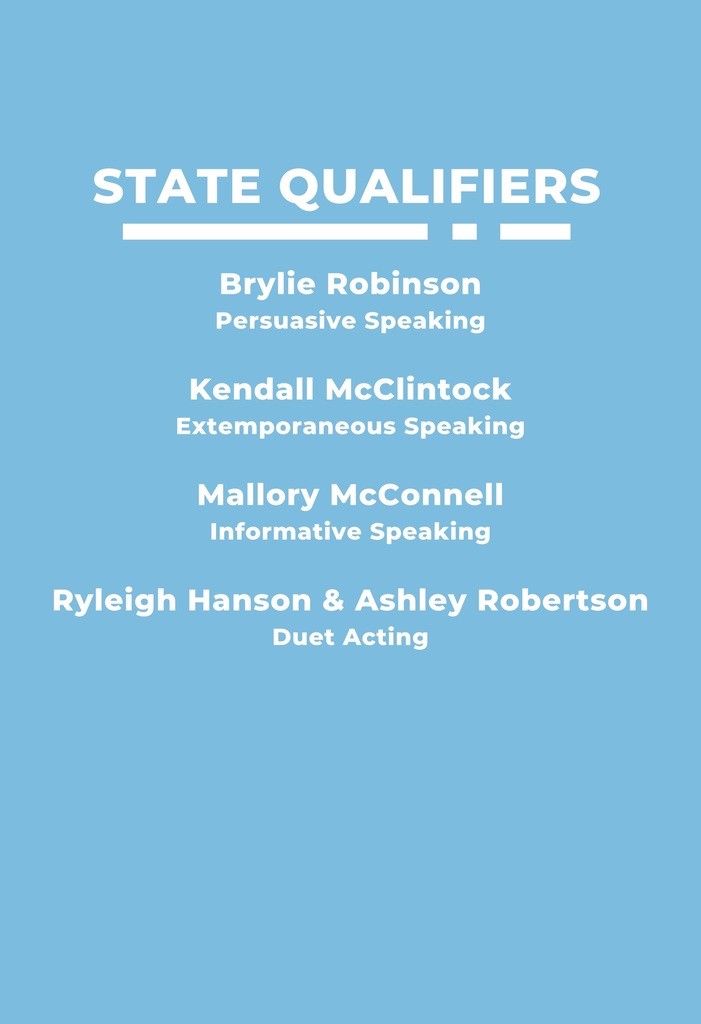 The precision Ag class was awarded grant dollars to pursue knowledge and technical skills related to GPS, mapping and drone manipulation. Last week, students performed flights in the halls completing scavenger hunts in order to fine tune their flight path skills.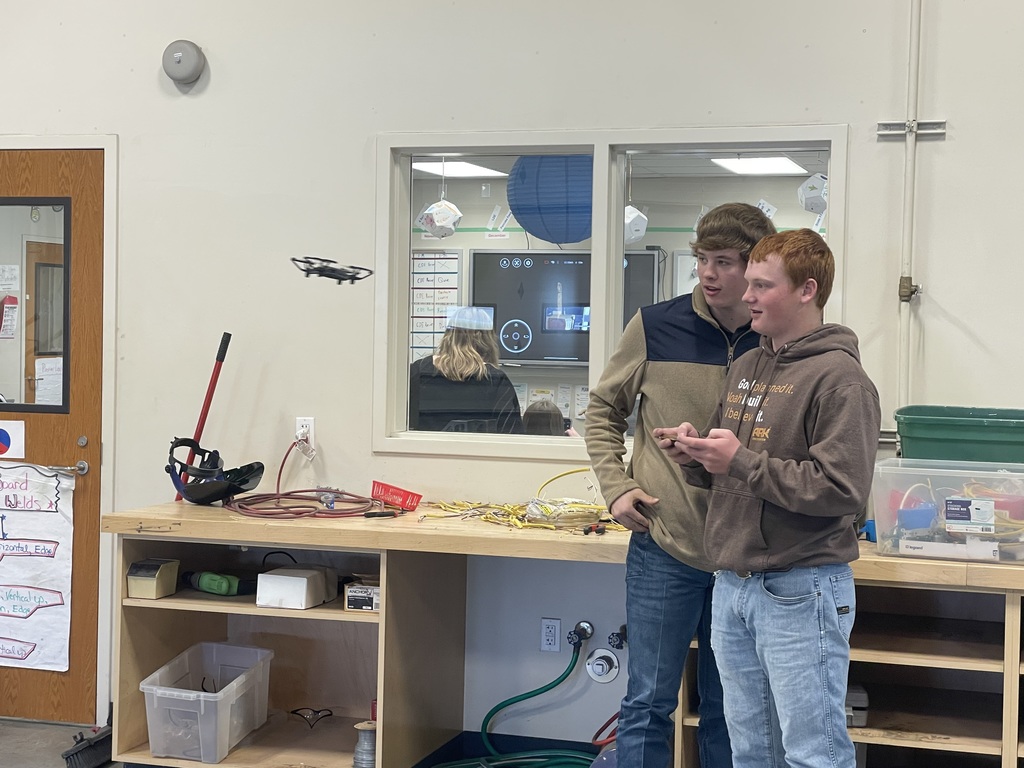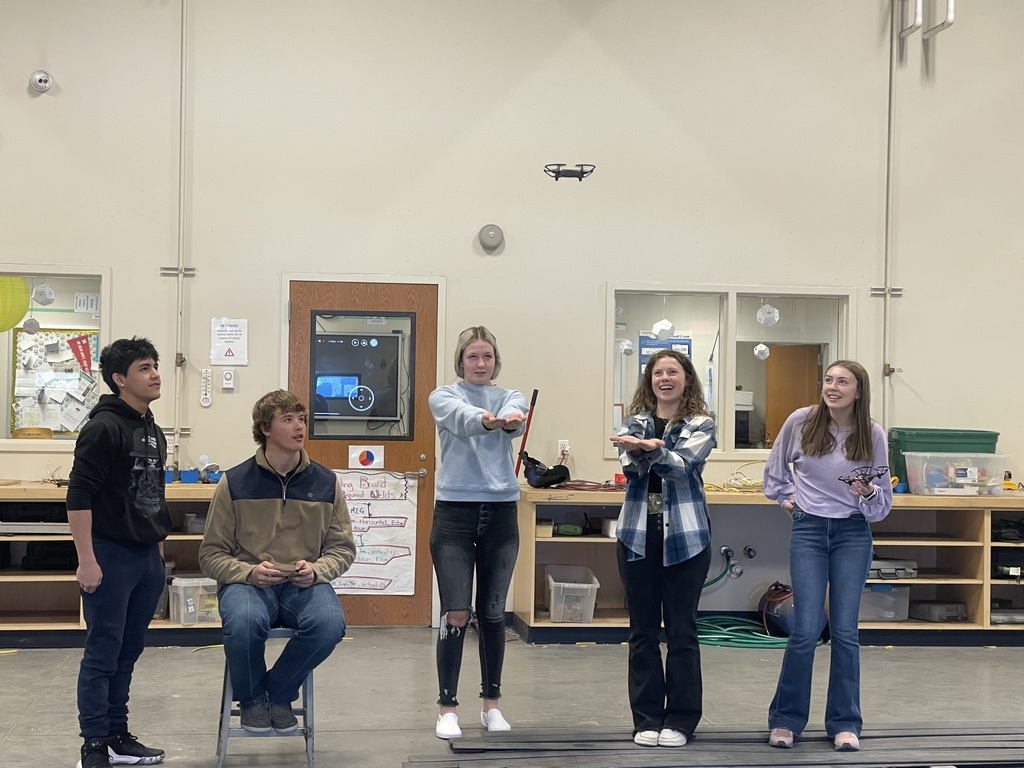 Wallace took 3rd at districts on Monday. Five students qualified for state- Mallory- 3rd informative; Kendall- 3rd extemp; Brylie- 3rd persuasive; Ashley and Ryleigh- 3rd duet. Congratulations! Additional students medaling were Erica- 5th informative, Angie- 6th poetry; Jason- 6th entertainment; Kendall- 5th humorous; Dajana- 4th persuasive; Joey- 4th extemp; and Hotel Stupid (McKenna, Ryun, Ryder, Bethany, Adan)- 5th OID.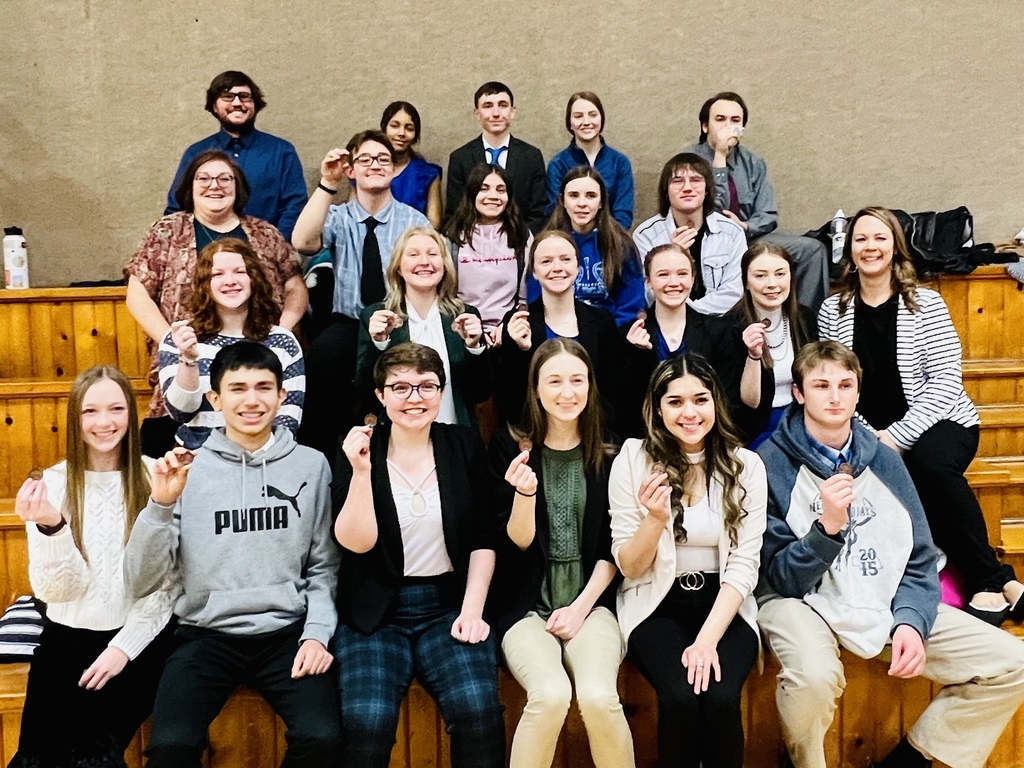 District speech in Wallace today. Rounds begin at 10:00CT. Students will be performing for a chance at state. #GoCats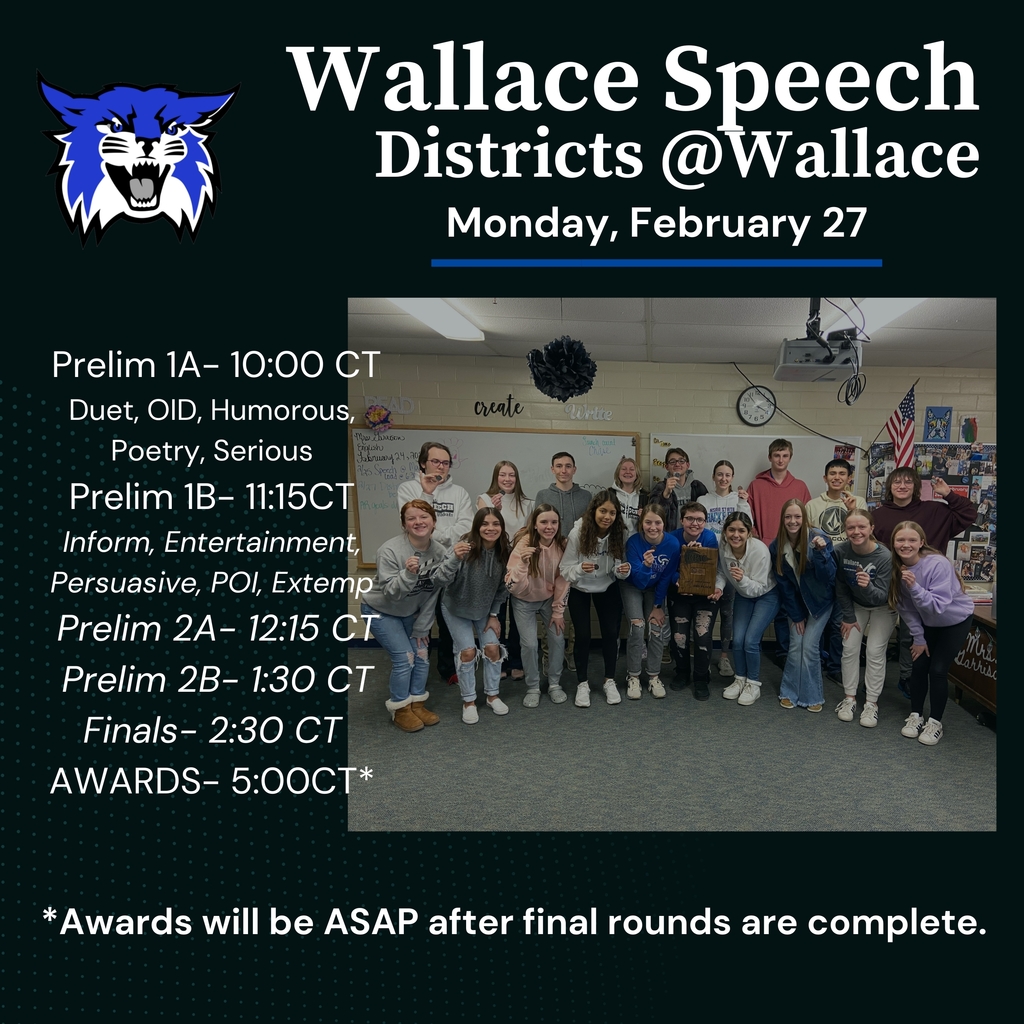 Sharing our love for math at #CPMTC2023 thanks to @MidNebCF !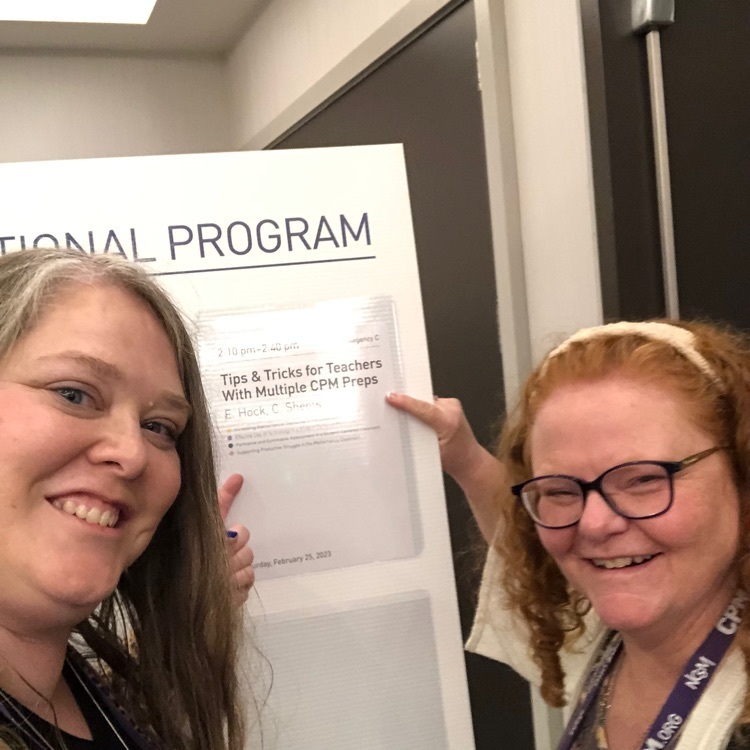 Wallace placed 2nd today at Maxwell! Congratulations Angie Vazquez- 5th serious prose; Brylie 2nd & Dajana 3rd- persuasive; Kendall 1st &Joey 6th- Extemp; Kendall- 2nd humorous; Mallory- 1st informative; Ashley and Ryleigh- 1st duet; Horse Rhymer 1st and Hotel Stupid 2nd- OID.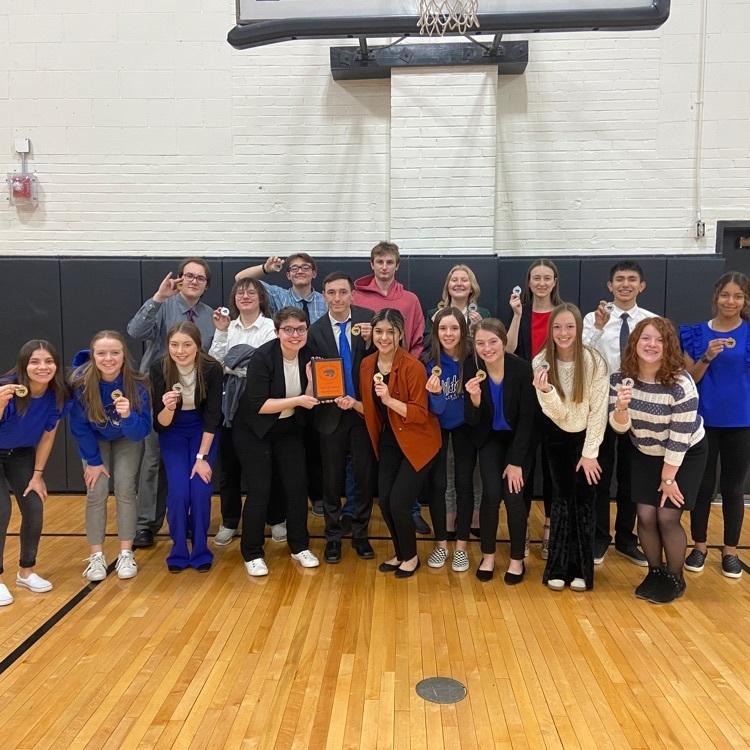 Last regular season Speech meet in Maxwell on Saturday beginning at 8:00CT. Three rounds, no finals. #GoCats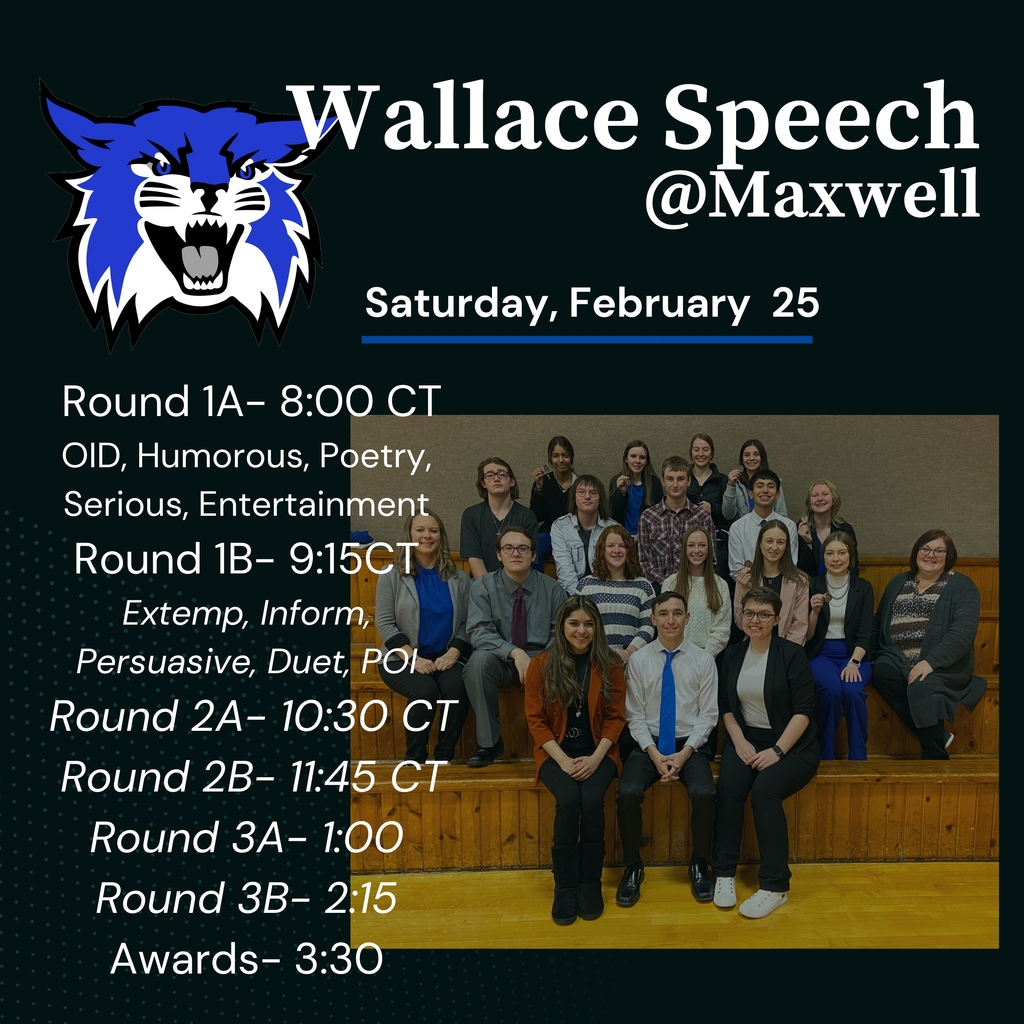 Freshman learned about waves in physical science. Teams made "wave machines" a good team building project too.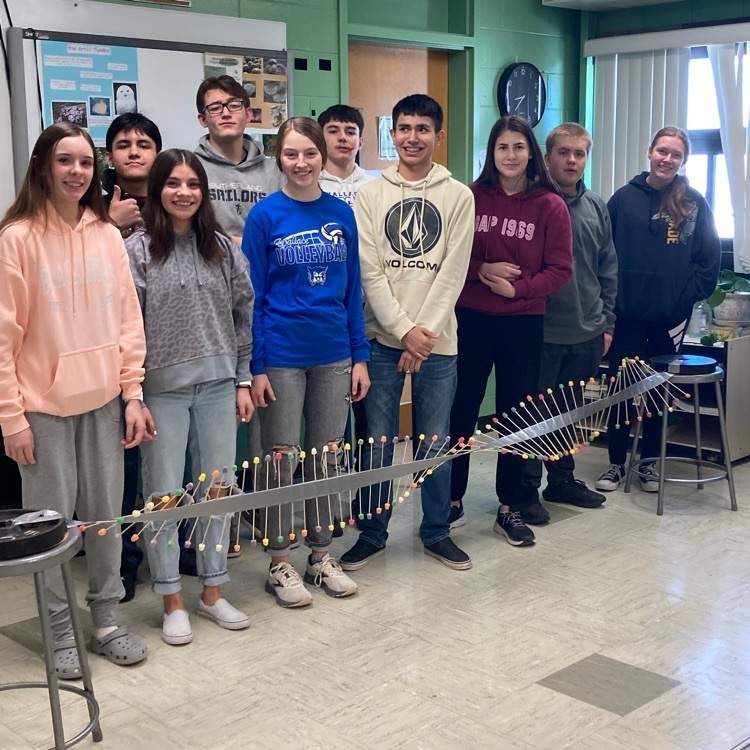 D2-9 Post season play continues tonight at home for the Wallace boys basketball team. The Wildcats face Medicine-Valley at 6:30CT. No livestream will be available. #GoCats

10th grade learning about structure of DNA as part of their genetics unit.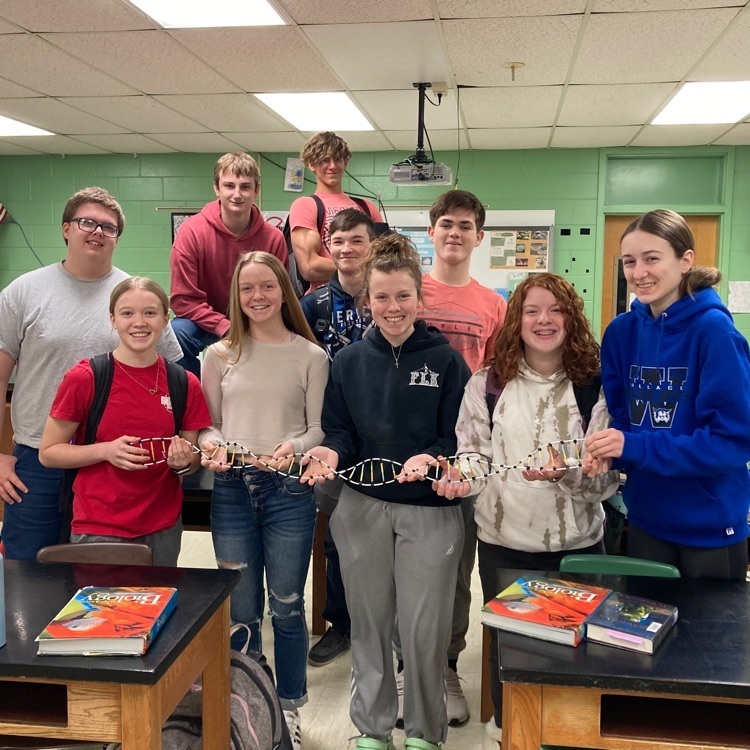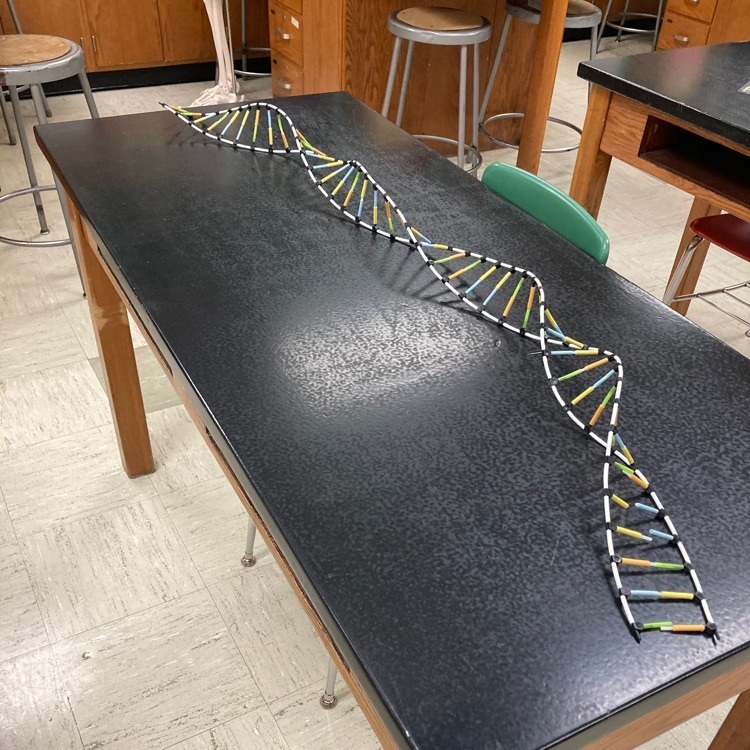 The great 8th grade debate and election was today. And the results are in. Colt wins… by only 2 votes! Reagan following closely behind!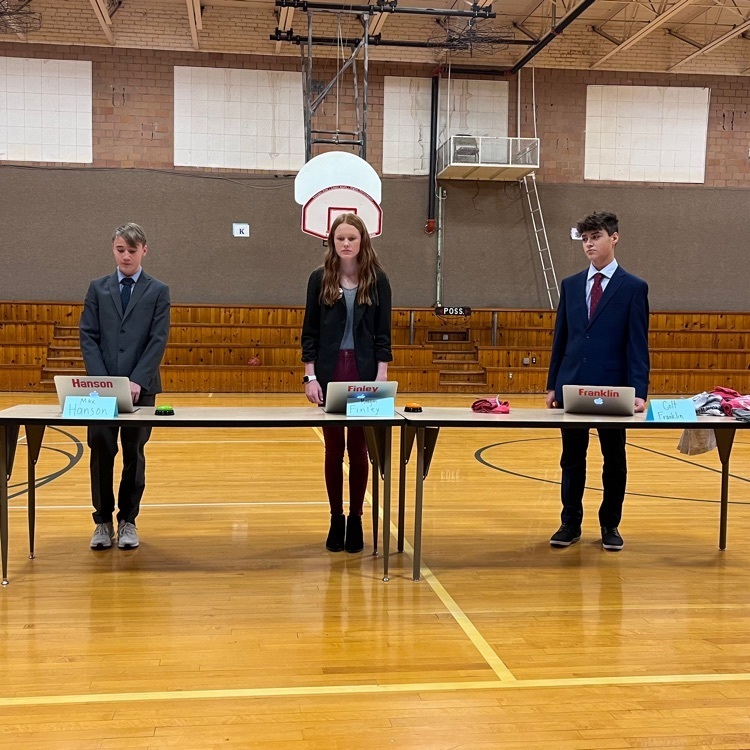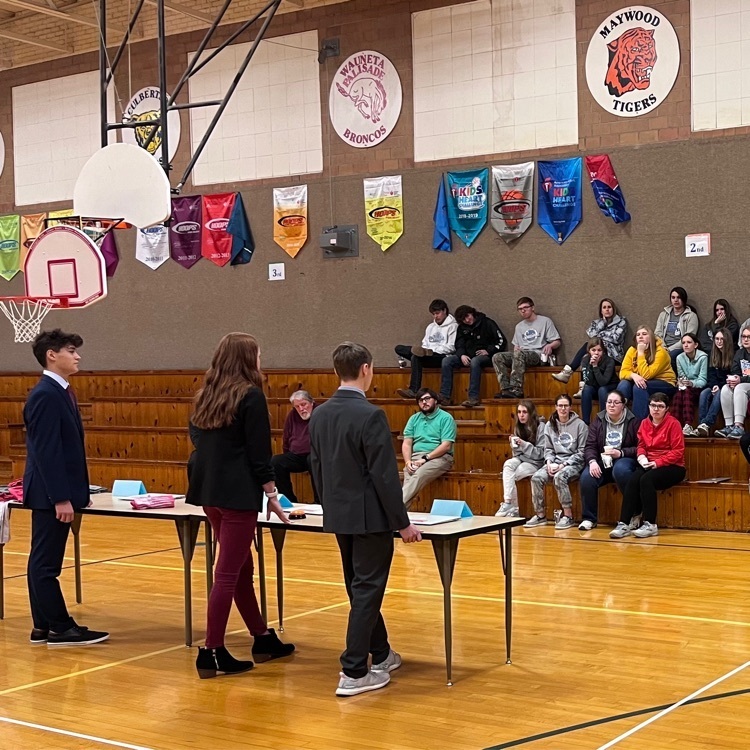 Spanish is an elective for our junior high students this semester. Today, they are making piñatas!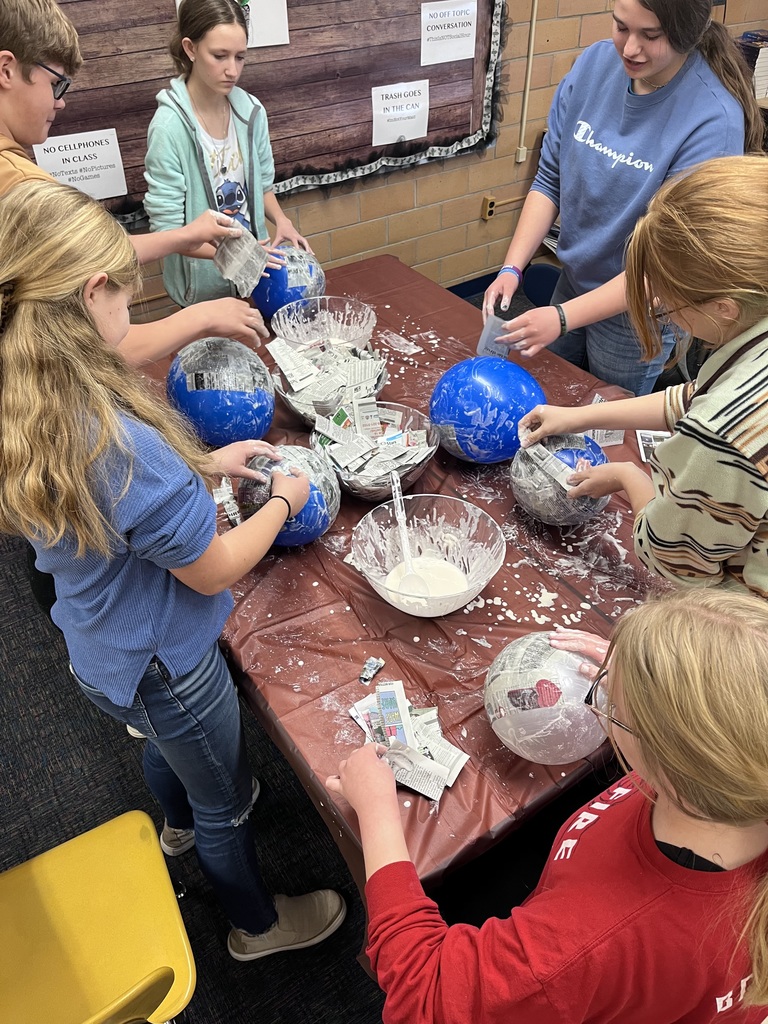 Post season play begins tonight at home for the Wallace boys basketball team. The Wildcats face Wauneta-Palisade at 6:00CT. No livestream will be available. #GoCats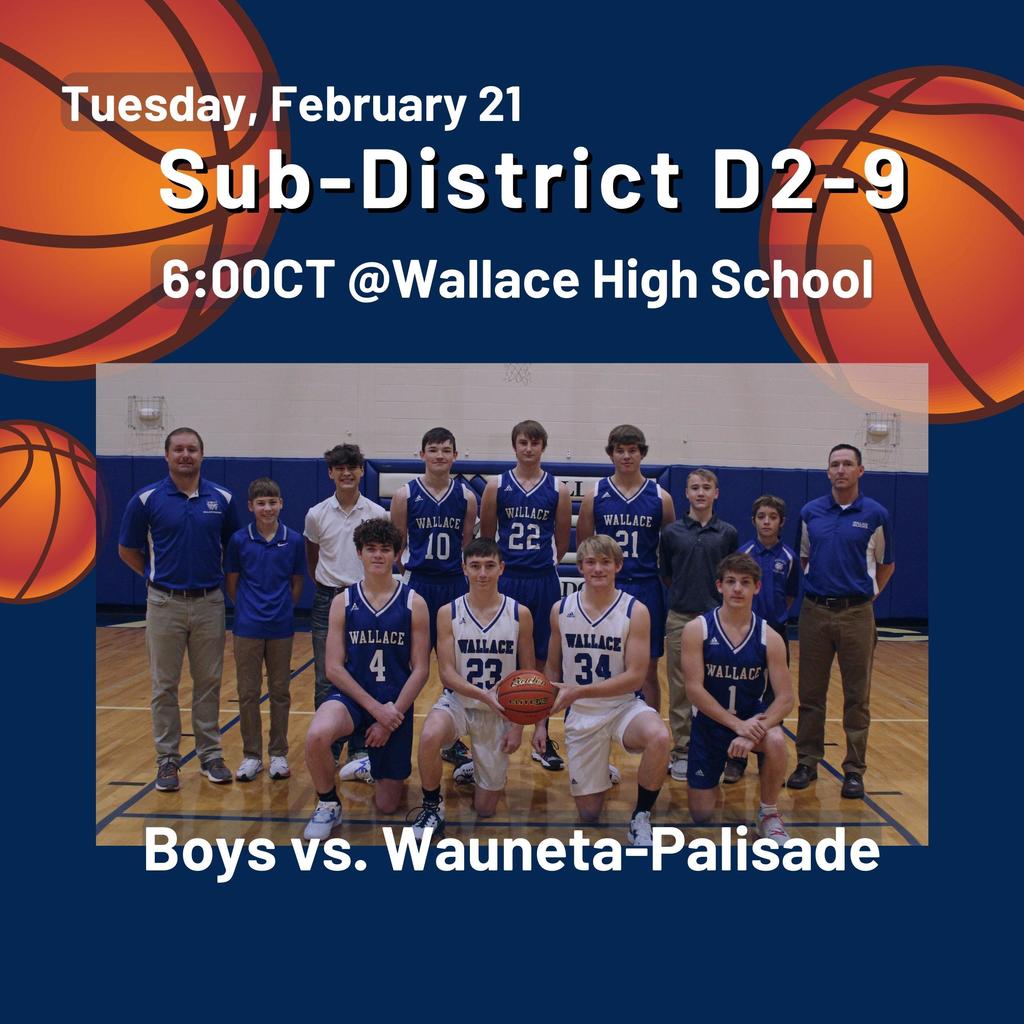 Boys basketball tonight at home against Creek Valley beginning at 6:30CT. Senior basketball players will be honored before starting lineups. Follow:
https://striv.tv/channel/wallace/
. #GoCats