Tonight is volleyball AND cross country Parent's Night!!! Both will be recognized after the JV volleyball game which starts at 6:00.

Next week is Homecoming! Here's the list of dress up days.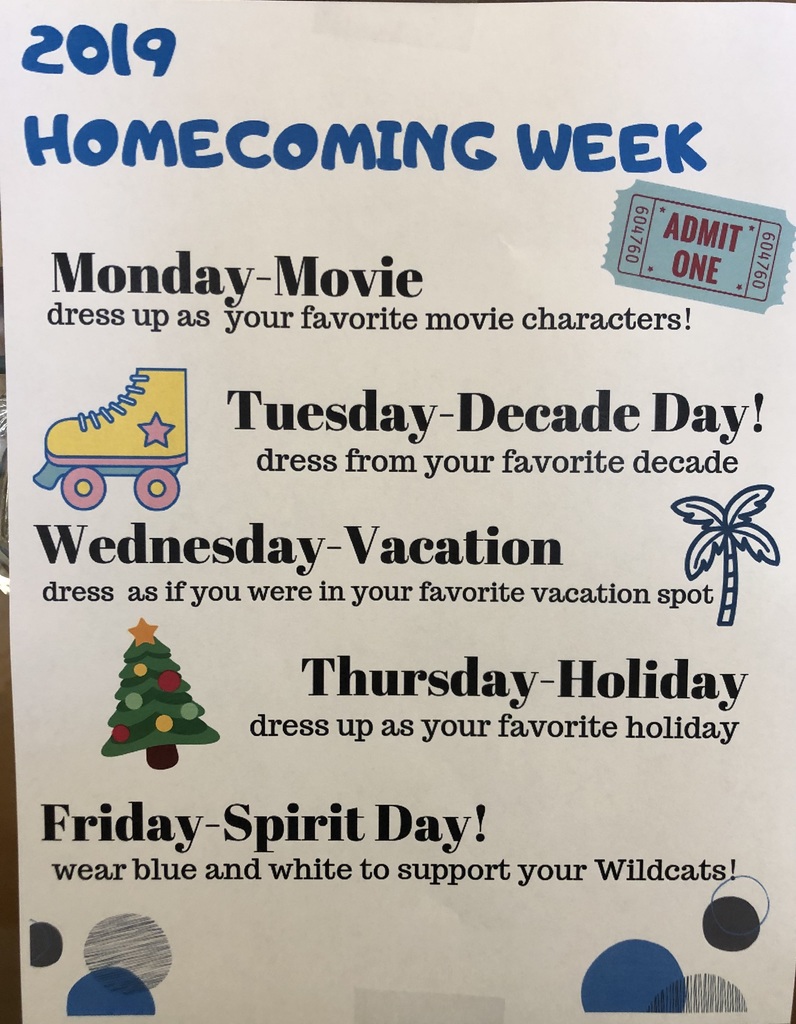 A special thank you to Mrs. Harms! She has been subbing since school started for 7th and 8th grade ELA & Social Studies. Thank you for all your hard work!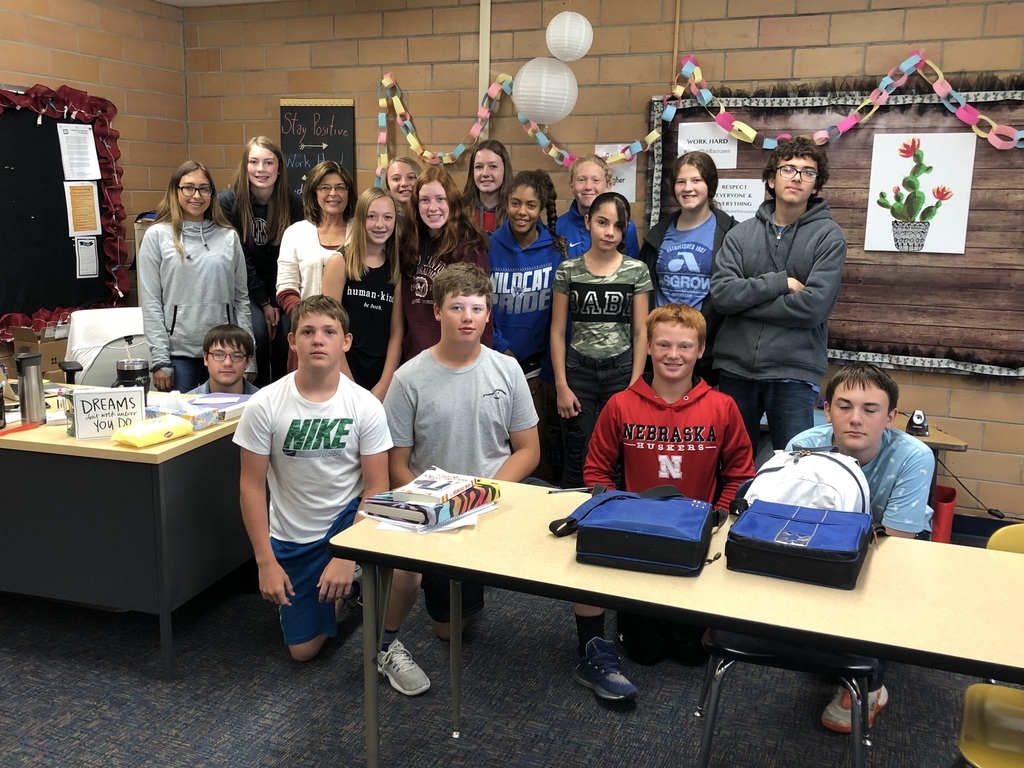 Respect presentation at Perkins County #WHSCats #Representing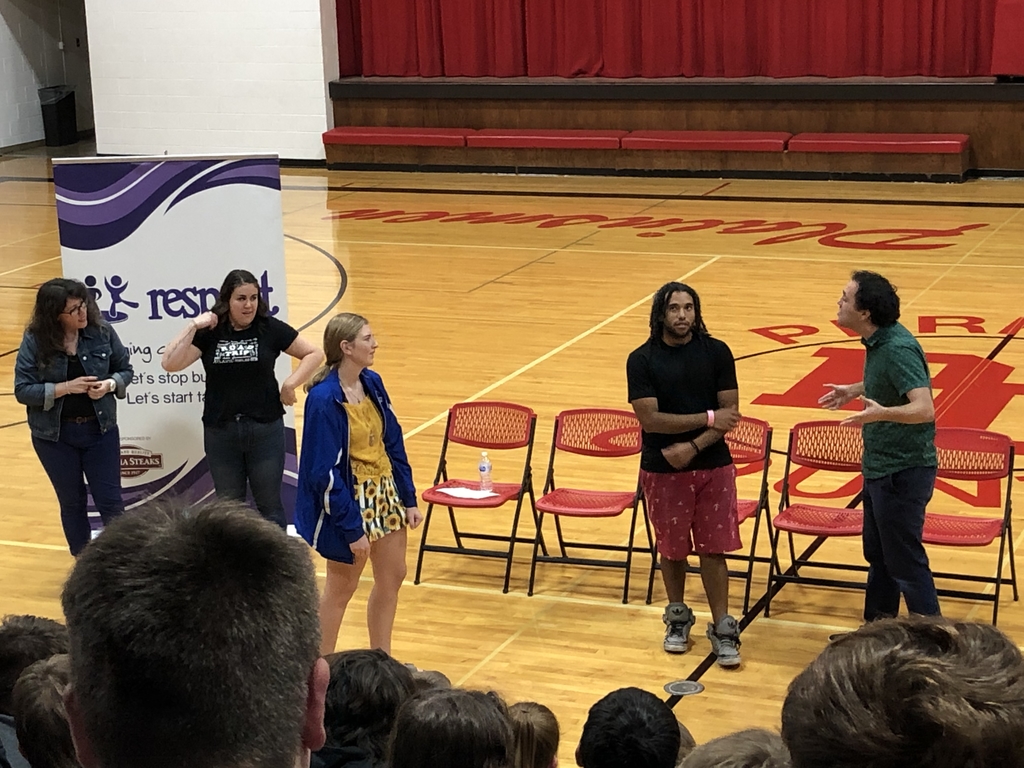 Please make sure to stop by the Art Club booth at the Fall Fest Vendor Fair!! We will have leather earrings, leather hair bows, t-shirts for kids and adults, and ceramic pots with planted succulents. There will also be a silent auction for class projects and painted stools!!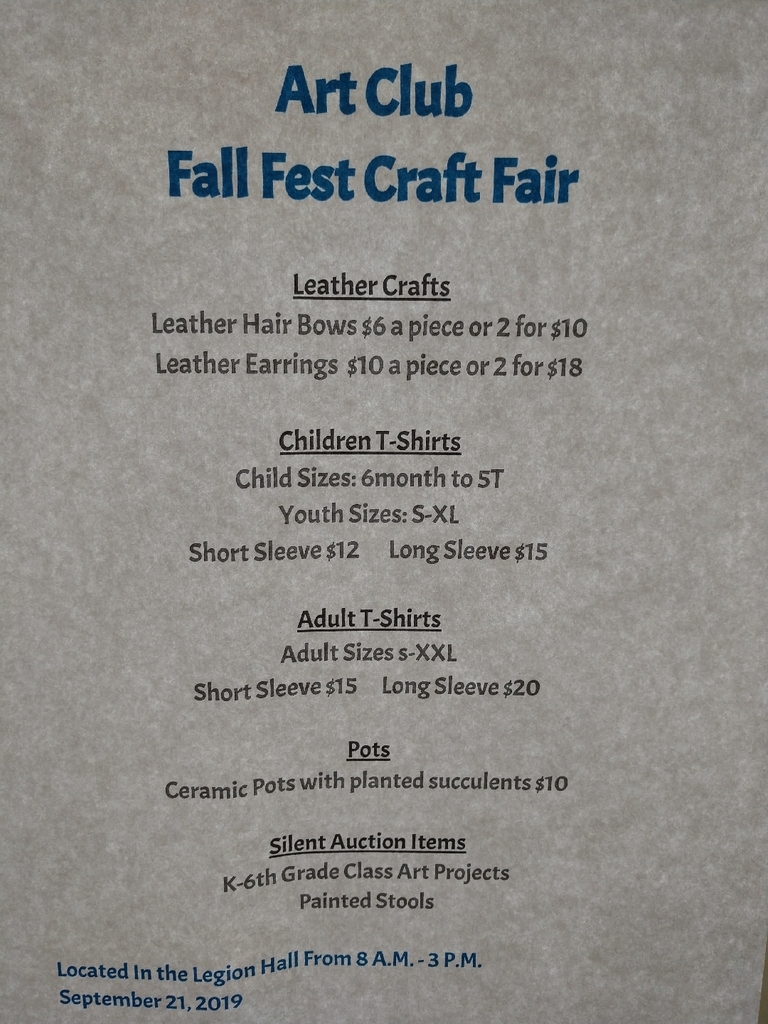 Do you need work done around your house, ranch, or farm? If you do...please make sure you make it to the Junior Class Labor Auction on Saturday September 21st on Main Street immediately following the Fall Fest Parade. Any questions please contact Mrs. Nelms, Junior Class Sponsor.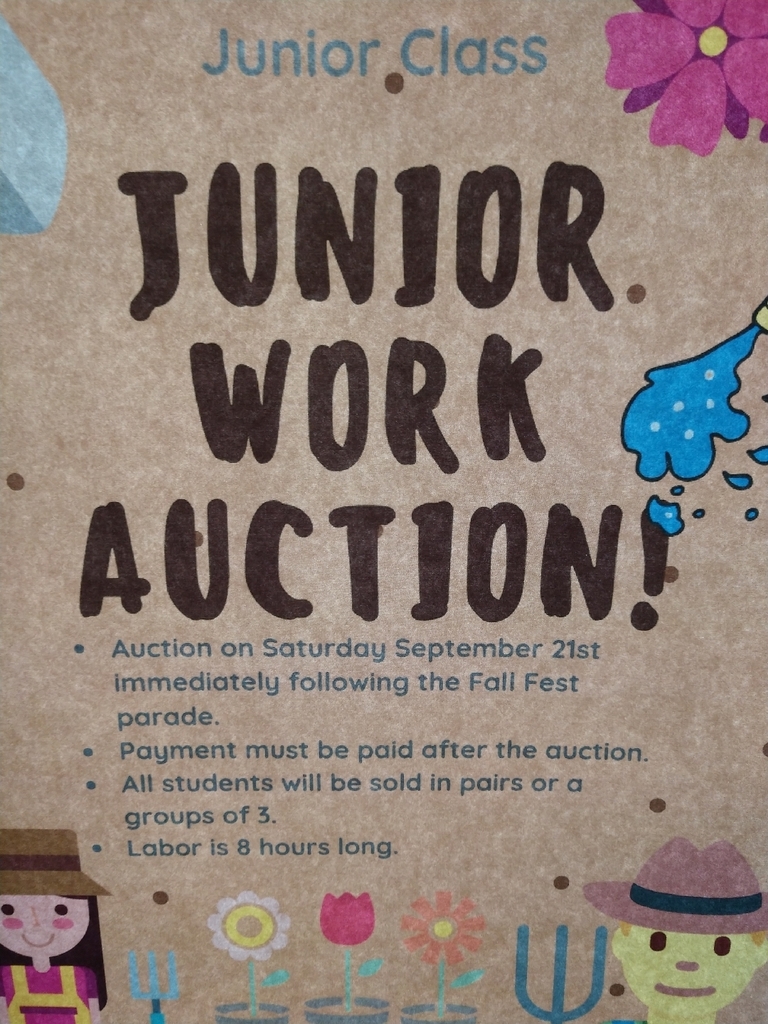 Wallace Quiz Bowl Team will be sponsoring the meal on Thursday September 19th during volleyball games. Please come to support us!!!

Wallace JV football moves to 2-0 with a 68-35 win against Potter-Dix.


4th graders learning about their eyes and how they work.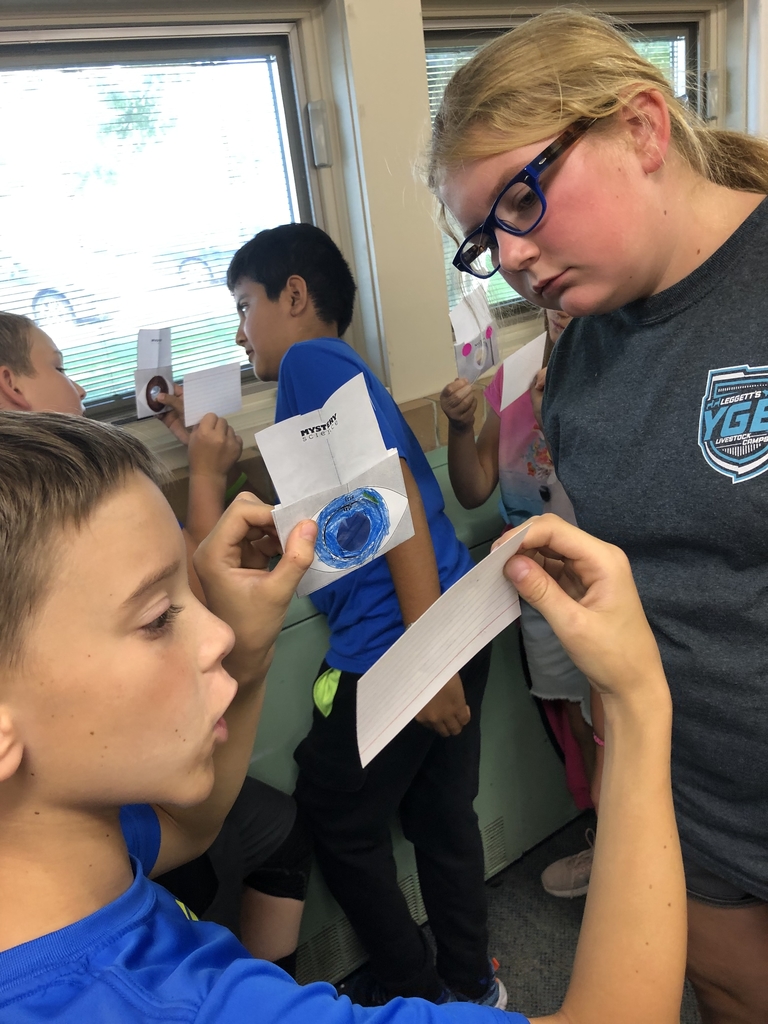 Cross country meet tomorrow at Imperial Country Club! HS Girls at 4:30 HS Boys at 5:00 Jr. High at 5:30 Come cheer on the runners!

Wallace will be hosting Maywood-Hayes Center in JH volleyball (2:00), JH football (3:30), and JV football (5:00) today!! Football parents will be recognized before the start of the JV football game. Go Cats!!

2019-2020 Yearbooks for Sale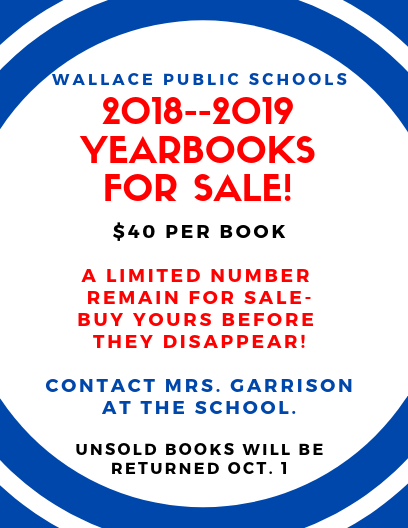 JH XC results from 9/5 JH girls 3000 meters- 2nd place as a team Ashley Robertson- 13:38 (2nd) Esmeralda Aceves- 14:21 (4th) Kendall McClintock- 15:59 Ryleigh Hanson- 16:44 Mallory McConnell- 18:53 JH boys 3000 Logan Moore- 14:49 Jason Fisher- 15:37 Chase Martin- 17:12 Go Wildcats!

We know how to RUN and have FUN! #wallacexc #bootscootandboogie

Results from Thursday's CC meet: HS boys 5,000 meters Jackson Sinsel-21:18 (1:51 improvement) Aidan McClintick-22:00 (2:04 improvement) Tutu Nyamakope- 29:03 HS girls 5000 meters Mariah Gardner- 25:00 (10th) Brianna Juarez- 28:50 Everyone did great despite the hot weather!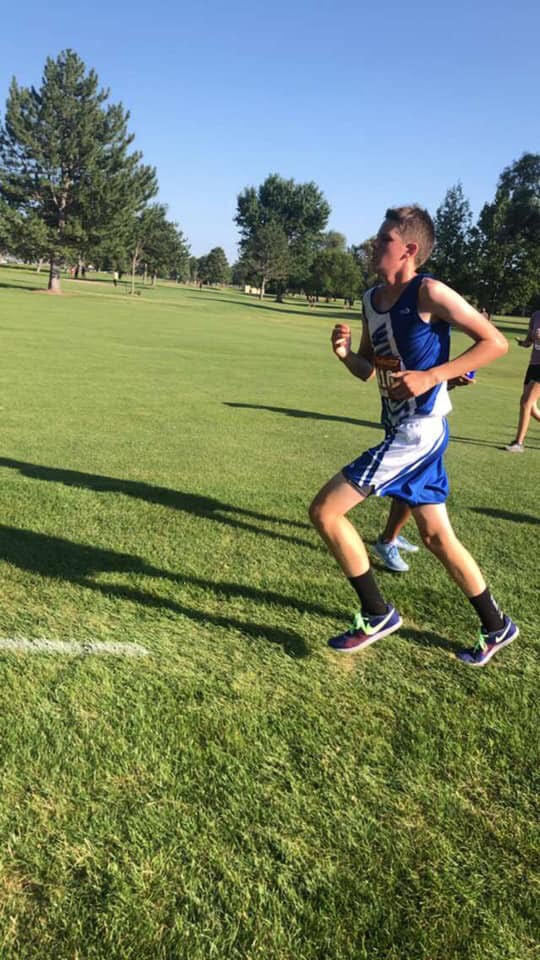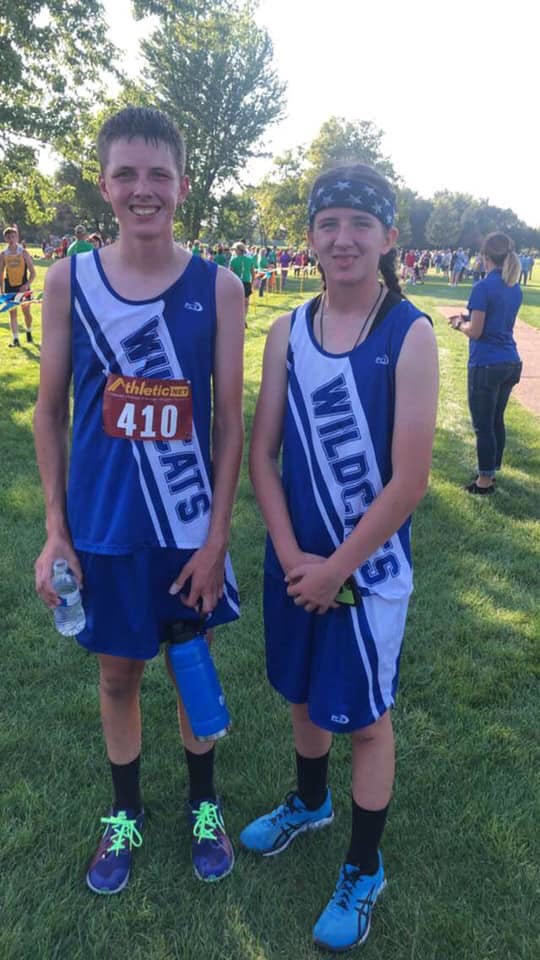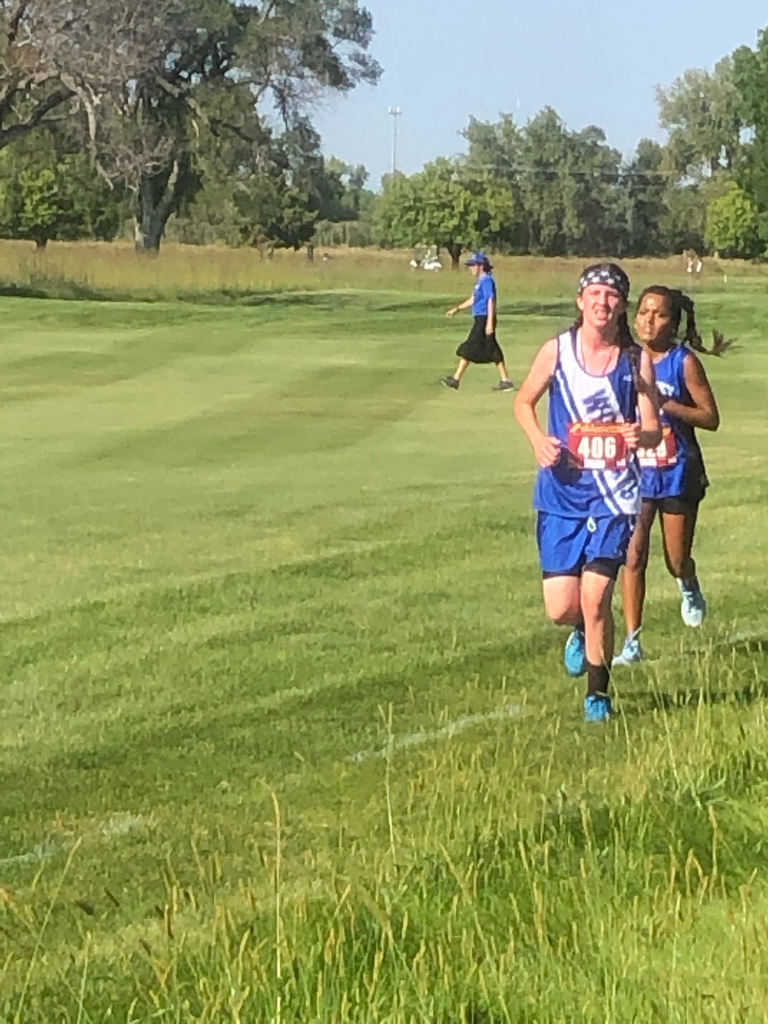 Keep those Fall Festival 5k entries coming in!! The deadline for entry to guarantee your t-shirt on race day is this Monday! All entries after that date will still get a T-shirt it will just may have to be picked up at a later date! Thanks to the 17 people who have registered so far! Let's see if we can make it 20 by Monday!
https://localraces.com/events/wallace-ne/wallace-fall-festival-5k

This evening's volleyball triangular at Arnold starting at 5:00 will be streamed online at: youtube.com/channel/UCO3G1NtQ9OUiM8u_gLYnBRg

Launching rockets in the wind is tricky. Thank you Mr Sandberg for your help with rocket recovery. #calcisfun #timeforcalculation